How To: Add Media to Ensemble
Adding media to your Ensemble Video library is very easy! This quick tutorial will get you on your way.
1. Login to Ensemble Video
2. Select your library from the drop-down menu on the top right hand corner of the Ensemble interface.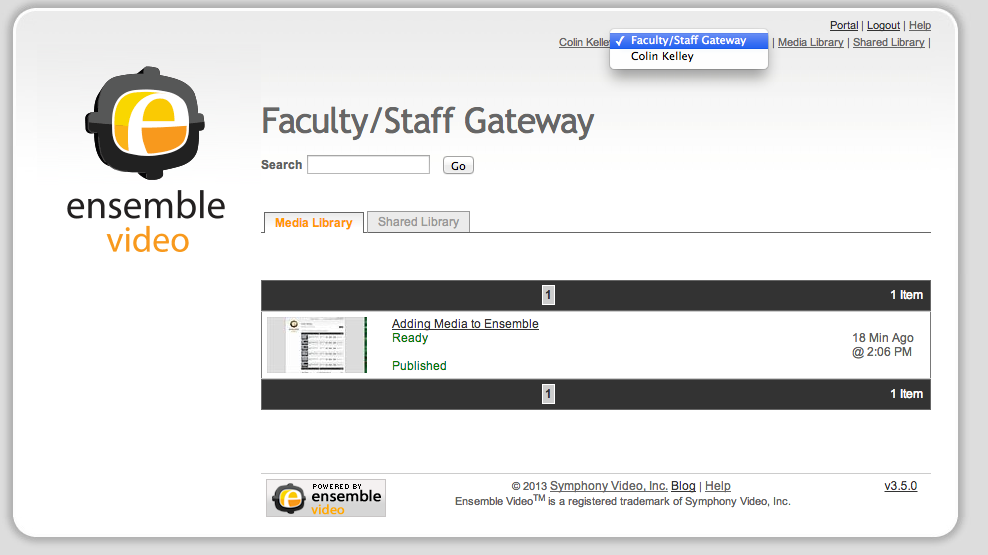 3. Click the "+ add" button.
Note: Only administrators can add video to the "Gateway" libraries. If you cannot see the + add button, please make sure you've selected the correct library. If your only library option is a Gateway, contact the Ensemble administrator.

4. In the new window, enter a title of your choosing. The rest of the information or "metadata" is optional.

5. Click "Continue".
6. In the next window, either drag and drop – OR – click "add file" to select the video or audio file you want to upload to Ensemble.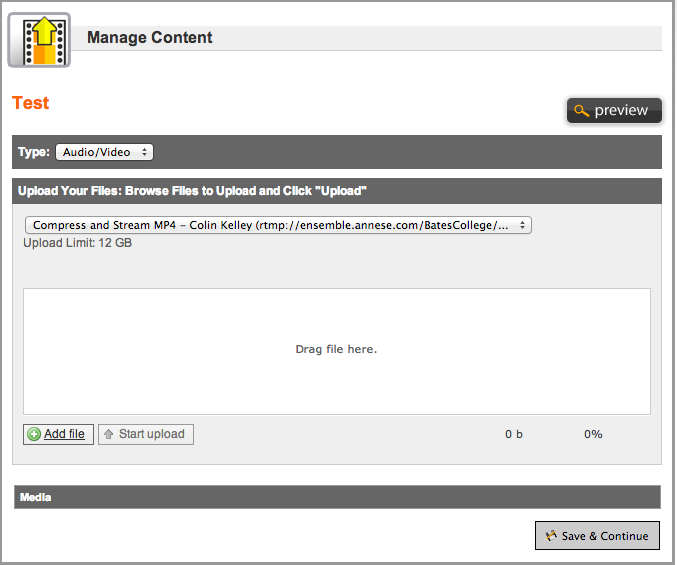 7. Click "Start Upload".
8. Wait until the file is 100% uploaded – OR – when it reads "Waiting For Conversion" – then click "Save & Continue". Ensemble will handle any needed conversions in the background, so you needn't wait for the conversion to complete before clicking Save & Continue.

9. In the next window, click "Save & Publish".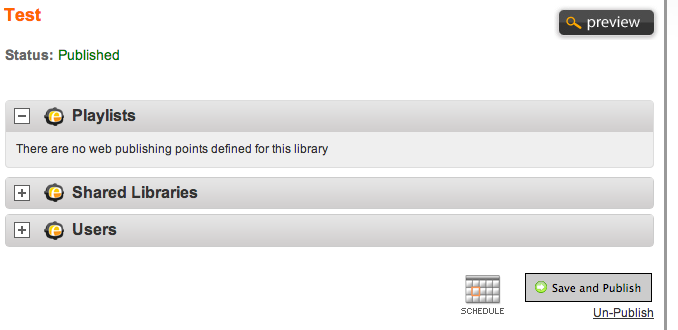 10. Your video is now available for viewing within Ensemble.