Carl R. Schwinn (Emeritus)
Schwinn, Carl R.
Professor Emeritus of Economics
Ph.D. in Economics, Cornell University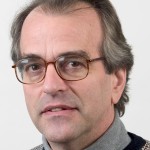 B.A. in Economics, University of Wisconsin
Fields of interest: Industrial Organization, Antitrust and Regulation, Corporate Finance, Statistics, Econometrics, and Democratically Managed Firms.
Overview of research and teaching:
Schwinn received his BA from the University of Wisconsin (Madison) and Ph.D. in economics from Cornell University. His areas of interest and teaching are in industrial organization, antitrust and regulation, corporate finance, statistics, econometrics, and democratically managed firms.
Schwinn served as a staff economist for two years at the Federal Trade Commission in Washington and served as chair of the Maine Milk Commission. He has been an expert witness in cases involving antitrust and regulatory issues. His research interests are in the area of corporate governance and valuation, and the intersection of industrial organization and corporate finance.