Intern Experiences
Claire Hammer '19 Maine Department of Education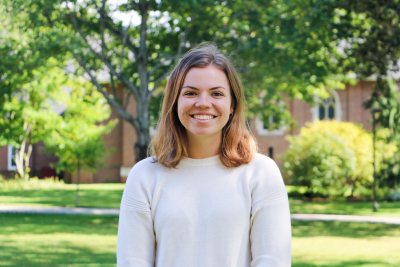 My internship placement is with Maine's Department of Education, working directly with the State's Director of ESOL/Bilingual Learners Programs and Title III.
As a part of my internship I was responsible for helping to create "The Bridge," a newsletter focused on the education of ESOL students (English speakers of other languages) throughout the state. The purpose of creating this newsletter was for educators in Maine who work with ESOL students to be able to share their experiences, insights, and reflections on working with Maine's English language learner population, especially because the programs offered differ widely between districts. My work on the newsletter involved determining overarching themes for each newsletter edition, drafting a call for articles, and editing and formatting each edition.
I really enjoyed my internship experience over the course of the academic year. Not only did it provide me with interesting work to do outside of my academics at Bates, but it also offered me the opportunity to learn more about what goes into education policymaking at the state level. Because of how much time I have spent in local classrooms in Lewiston, my internship enabled me to understand the educational programs of ESOL students from a different angle, which, in conjunction with the Education classes I have taken at Bates, has given me a more holistic view of Maine's public education system.
This internship has broadened my understanding of what it means to have a job in the field of education, which I am strongly considering as I leave Bates and think about my future. It has also made me much more aware of the specific needs of ELL students and their families, both within and outside of school settings, as well as all of the work that individuals do on a daily basis to try and meet these needs.