Bates in Berlin: Fall Semester Abroad 2021
The next information session for the 2021 Fall Semester Abroad in Berlin will take place on Monday, February 15, at 10 am. We will stream the information session and answer your questions via Zoom at https://bates.zoom.us/j/98169403815
Bates in Berlin: A meeting of past and present
Berlin, the location of the Fall Semester Abroad Program (FSA) in 2021, offers a large number of sites that played an important role in world history, as well as a vibrant and diverse contemporary culture. Modern-day Berlin is a hub for invention and a home to museums showcasing scientific discoveries that profoundly affected culture and politics well beyond German borders.
Through travel and coursework together, FSA students will deepen their understanding of European history, immerse themselves in German culture, learn about Germany's contributions to mathematics and science, work as an intern in Berlin, and enhance their proficiency in the German language.
Contact Prof. Jakub Kazecki, jkazecki@bates.edu, or Prof. Meredith Greer, mgreer@bates.edu, to learn more.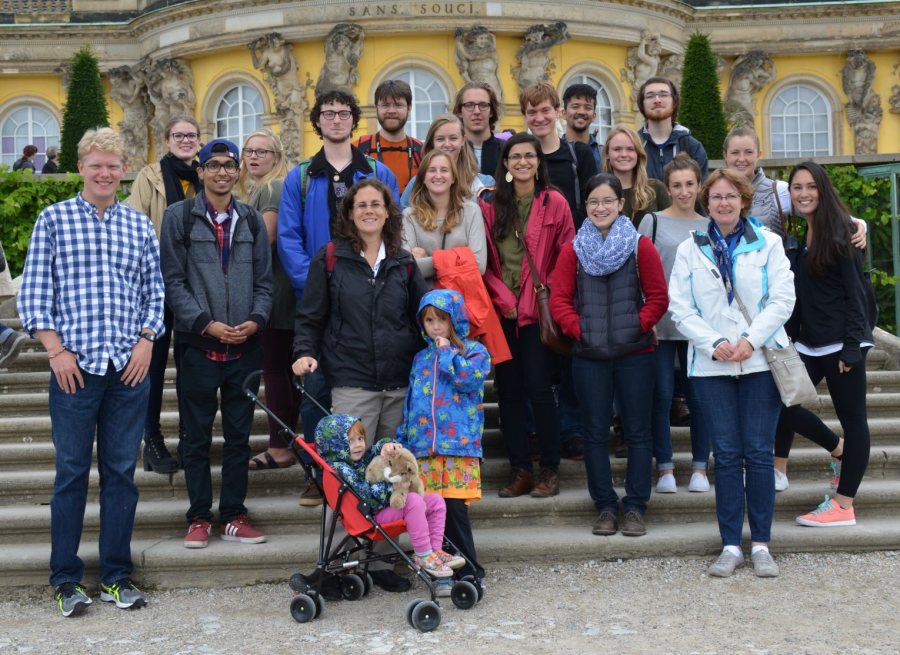 Courses
This program is part of the Bates curriculum. The program consists of four courses focusing on the study of the German language, culture, and society during an intensive abroad experience in Berlin. It provides students with complete General Education Concentration (GEC 073) "German in Berlin" upon successful completion. No prior study or knowledge of German is necessary for participation in the program.
1. German Language Course
A German language course: after language placement at the beginning of the program, students take an intensive language class on their appropriate level, from beginner to advanced. The course is taught by the language faculty at our host institution, IES Berlin.
The learning outcomes for each course level are described in the document "MAP for Language & International Communication: German Language Learning Outcomes by Level," created by IES Abroad.
The German language course offered in the FSA is the equivalent of one German language course in the German program at Bates and can be counted toward the "German Language and Culture" GEC (C071), major in German, minor in German, or toward the language requirement for the European Studies major.
2. Internship in Berlin
An internship course taught by the faculty at IES Berlin entitled "The German Model of Social Market Economy." This course will include an unpaid internship (twice a week for 5 hours). IES Berlin staff will place the students and provide an academic seminar alongside the internship for 4 contact hours per week. The internship seminar will include weekly meetings with internship faculty for students to share, process their experiences and get them contextualized from an intercultural perspective, a set of lectures on German, Berlin labor market, excursions to institutions, businesses, and startups (hubs).
Berlin is said to be what Silicon Valley was in the '90s: companies, especially tech start-ups, grow faster in Berlin than the rest of Germany. The internship experience will provide students with an insight into what it means to enter the professional world in Germany, the world's 3rd largest importer and exporter of goods, boasting the 5th biggest economy in the world. The goal of the course is to connect the students' internship experience to their studies at Bates and to our courses in the FSA program, to encourage them to share what they've learned during their time in a professional environment, to give them an opportunity to build their connections and strengthen their resume.
3. "Mapping the City: The Urban Landscape as Text"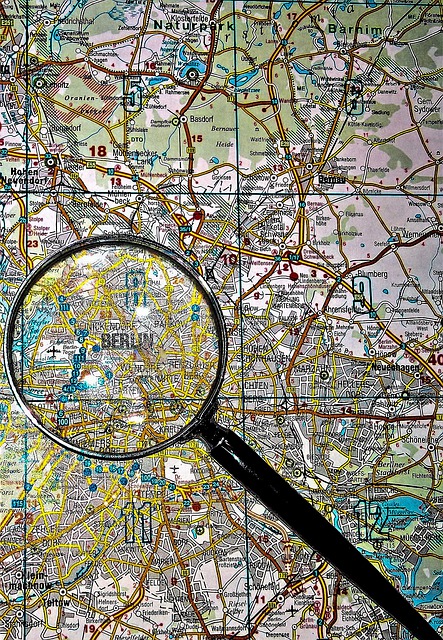 The course includes completion of scavenger hunt routes (also called city rallies), in which students discover and study Berlin's cityscape, culture, and history. The course aims to present the city as a series of surfaces upon which various agents, communities, and organizations have left their trace in the form of the built environment. Berlin, because of its intricate history of construction from the 17th through the 20th century, massive destruction of the city center in WW2, planned demolitions and reconstructions in the West and East sectors of the divided city after 1945, and the rapid development in the last three decades, is particularly suitable for learning about official strategies of commemoration and the relationship between collective memory and architecture, personal recollections and official narratives.
The course consists of ten basic routes mapped with the help of Geographic Information System (GIS), each devoted to a cultural theme, neighborhood, a historical event, an artistic style, a person, or a group of people playing an important role in German culture.
4. "Culture, Controversy, Cryptography, COVID"
German history is filled with world-altering discoveries. Modern-day Berlin is a hub for invention and a home to museums that showcase ancient and modern innovations. This course highlights German contributions from the perspective of mathematics, presented through active-learning approaches accessible to students of all mathematical backgrounds. Topics include World War II code breaking; controversy about who invented calculus; symmetry in artworks on display in Berlin; connections between science and politics, from studying gardening at the Berlin City Palace in the 1500s to the 1700 founding of the Prussian Academy of Sciences to current-day strategies for managing COVID-19; and more.
What were our FSA students saying about the program?
Going abroad on FSA can be amazing in the sense that you always have people to fall back on; that piece of Bates that brings comfort with you when you are thrown into a place that is not yours. To optimize the experience, you must get over the fear of traveling alone or doing things that you would have never tried otherwise.
This experience is something that I felt and cannot really give justice through words. It was the act of forming a new life.

Praneet Kang '17
The magic of Berlin, and the magic of the FSA, was equally serendipitous. I'm writing this reflection as I procrastinate on applications to graduate school, where I plan to continue studying architecture and urbanism in the unique style I've cultivated in Berlin. I'm incredibly grateful to the FSA faculty for pushing me to see the world differently, and I'll be making my way back to Berlin for the rest of my life.

Holly Bushman '16
Frequently Asked Questions
Why should I go to Berlin?
Because it's a great place to be and it's never been easier to get there. Berlin is the third most visited European capital and, if you ask us, the coolest. It's a remarkable meeting place of history and contemporary culture and offers a wide array of educational, cultural and entertainment opportunities. The Berlin Wall, the Brandenburg Gate, the Reichstag (parliament building), Museum Island, the TV Tower, Karl Marx Boulevard — you can not only see them all but learn about how they came to be such powerful symbols and interact with the people who call this fascinating city their home. All you have to do is apply to the program. We'll take care of the rest.
Why should I do an FSA?
Because it's a great way to study abroad and have a thoroughly Bates experience. An FSA counts the same way as a semester on campus, and you are still with friends (old or new) and faculty from Bates. But you are also in an immersion setting in another country, learning another language among its native speakers and another culture up close and personal. It's the best of both worlds.
Considering the COVID-19 pandemic, will it be safe to travel to Germany in Fall 2021?
Bates College, the Center for Global Education, and IES Abroad continue to monitor the feasibility of international travel and study abroad in a world managing the global COVID-19 pandemic. IES Abroad is a leader in health and safety for study abroad and their staff based in the U.S. and Germany will be essential for determining the necessary precautions and protocols to run a program that keeps everyone as safe as possible. IES Abroad continues to update their response to the novel coronavirus on their website.
The FSA will take place only when it is safe to travel and live in Germany, and there are no federal or state advisories, or Bates policies, that would prevent us from going abroad. We will also monitor COVID-19-specific entry requirements, such as COVID-19 testing and quarantine in Germany.
We are aware that we may face unpredictable circumstances, such as travel restrictions while in Germany, stricter local health regulations in Berlin, and challenges navigating health care. We are working with our host institution, IES Berlin, to ensure a safe stay for all of us, and to be able to change our plans quickly if necessary. It can mean, for example, that we may need to switch from staying with host families to living in a student residence, or that we would have to cancel some or all of our trips during the program, or change our courses from in-person to hybrid or remote mode during the semester.
As is the case with planning for all study abroad programs in the era of COVID-19, we advise you and your families to be in touch with questions. It will be important to be flexible and to have an alternative plan for Fall 2021 in the event that Bates or IES determines it must cancel the FSA.
Do I need to speak German to go?
No! Students with no background in German are welcome and encouraged to apply. You will take one German language course that is appropriate for your level as part of the semester.
I've heard that German is hard. Is it?
One of the best ways to learn a language is by immersion, being immediately in that environment. Living in Berlin will provide you with this opportunity. Although German is not without its challenges, it is linguistically similar to English, so many grammatical structures and vocabulary words are immediately recognizable to English speakers.
If I go on this program, will I be able to study abroad again in the future?
Absolutely! Bates Fall Semester Abroad (FSA) programs count as being on campus. Many students who join an FSA in their first or second years return to study abroad during their junior year. You can even go in your senior year.
Who else is going?
We plan to take a group of 25 Batesies on the trip. Spread the word and invite your friends!
Why does everyone keep talking about döner kebab and currywurst?
Because they are delicious, ubiquitous, and cheap. Great street food and a great example of the cultural mixes that make Berlin such an exciting place to be.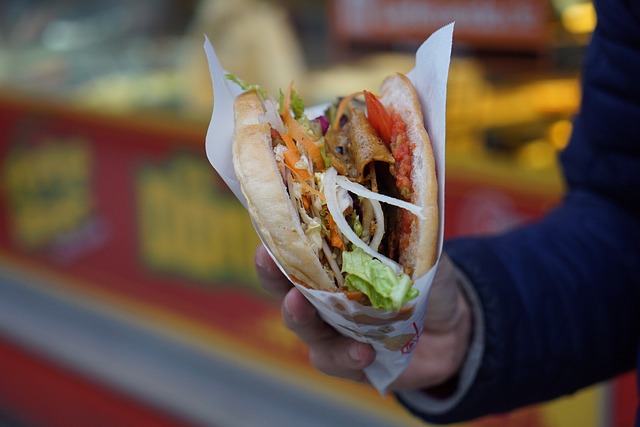 When does the program start and when does it end?
The program in Berlin starts on August 30, 2021. Our plan is to arrive in Germany a day before the program starts. We will leave Berlin on December 11, 2021.
How do we get there and how do we return?
We plan to travel together to Berlin just a day or two before the program starts on August 30, 2021. The program ends on December 11, 2021, and we will depart Berlin as a group on that day to return to the U.S. If you would like to travel on your own to Germany before the program starts, you will need to let us know.
I really want to go! How do I apply?
FSA Faculty
Meredith L. Greer
Professor of Mathematics
Prof. Greer will be teaching BSAG 010, "Culture, Controversy, Cryptography, COVID."
Jakub J. Kazecki
Pronouns:he/him/his
Associate Professor of German
German 207-753-6984Roger Williams Hall, Room 231
European Studies
Prof. Kazecki will be teaching BSAG 009, "Mapping the City: The Urban Landscape as Text."