Winter 2021
Community Engagement During the Global Health Pandemic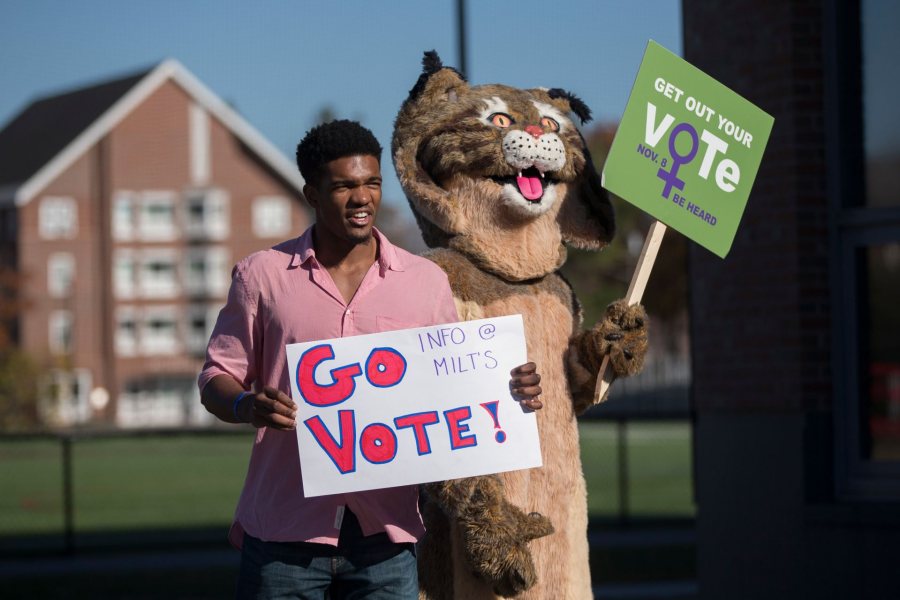 Whether through academic courses, thesis research, paid work, or volunteering, community engagement is a hallmark of a Bates education. Thanks to our location in a small but vibrant city, students can connect to any number of local partners and projects to broaden their experiences, networks, skills, and future pathways. In a typical school year, well over half of Bates students get involved in one or more forms of community engagement.
The Harward Center for Community Partnerships is the College's hub for community engagement, providing information, guidance, connections, and logistical support for students who want to tap into this proud Bates tradition. Harward Center staff have deep connections to the off-campus community and are here to help students find opportunities to align their interests and talents with local needs, to learn from local people, and to reflect on issues of ethics, social change, and power and privilege in the context of community work.
With the global health pandemic and local community well-being in mind, Bates community engagement will be almost entirely remote during the Winter 2021 semester.
"Our community partners have identified numerous ways Bates students can contribute to local needs and projects this semester. We're excited to help students connect!"

~ Darby Ray, Harward Center Director
Robust opportunities for remote involvement have been developed in collaboration with local partners, including:
youth tutoring and mentoring;
K-12 classroom enhancements through the new BatesConnect online platform;
tax preparation assistance with low income and senior citizen residents;
educational enhancement work with people who are incarcerated;
electoral engagement work;
website development for local non-profit organizations;
arts performances for Virtual Art Walk LA or other local events;
and much more!
For specifics, click here.
During the global health pandemic, in-person engagement in the off-campus community will be the exception to the rule. All prospective off-campus activities/projects must be submitted to the Harward Center for approval prior to their undertaking. Petitions most likely to be approved will be for activities that involve little or no person-to-person interaction and that involve scrupulous attention to public health guidelines. Please use this form to submit your proposed off-campus activity/project, and do not begin your off-campus work until you have received approval in writing from the Harward Center. Questions about this policy may be directed to Darby Ray, Harward Center Director.