280 College Street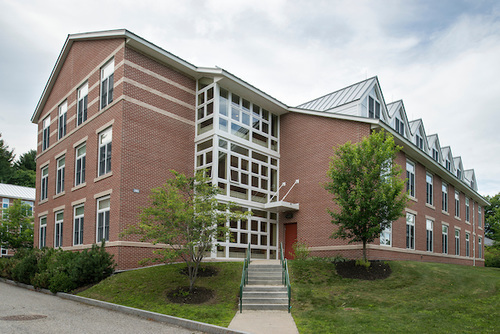 ---
Located on the corner of College Street and Mountain Ave, 280 College boasts a spacious kitchen where you can cook a meal with your friends. Relax in Frank's Lounge, one of the many cozy study spaces in this building.
This residence houses 152 students, and is comprised of several First-Year Centers, where First-year students reside in doubles. All rooms have built-in closets and no carpeting.
---
Meet the Residence Life Staff
Ben Hoffinger ('22) – Residence Coordinator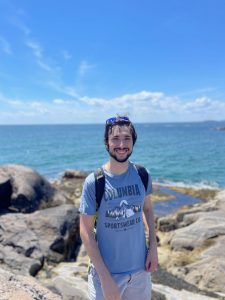 Hi! My name is Ben, I'm a senior, an American Studies Major (and Spanish Minor!), and the Residence Coordinator Team Leader for 280 College Street this year! On campus, I am a member of the Circus Club, the Gospelaires, the College Choir and the Jewish Student Union. I like being on Residence Life Staff because I really enjoy helping to create a positive dorm culture, in addition to running dorm events! I also value helping students with dorm-related issues that arise during the year and making dorms feel as homey as possible. I'm really looking forward to living in 280 College Street this year, and I can't wait to meet you!
---
Max Polich ('23) – Junior Advisor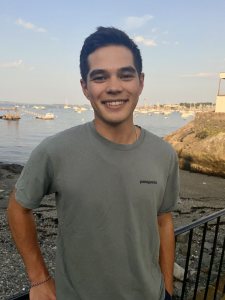 Congratulations and welcome to the Bobcat Family! I know you've worked extraordinarily hard to get to this point and you guys should be very proud of yourselves! Your first year will be a special experience as you embark on your own unique journey within the Bates community. I can't wait to be a part of that beginning as your JA and I hope you guys are just as excited as I am to start! When on campus you can find me out for some leisure runs beside the Androscoggin River Run and trails, sitting near The Puddle mesmerized by the school of goldfish and constant bird activity, or playing some Spikeball on Garcelon. I'm a pretty social person and love staying active; I will almost never turn down playing any type of game from Settlers of Catan to basketball. I can't wait to meet you all and I hope you have a wonderful last few weeks of Summer. Welcome to Bates!
---
Dargan Harris ('24) – Junior Advisor
Hey everyone! My name is Dargan Harris and I am a sophomore from Smithfield, North Carolina. I play soccer at Bates and I am also a member of ClubMed and the Helicase Biology Club. My intended major is Biochemistry and I am thinking about minoring in Latin. If you think that is an odd combination, I completely agree, and I would be more than willing to explain the convoluted reasoning behind it! I have spent this summer working as a summer camp counselor teaching kids how to water ski and competing in water ski tournaments myself! I love being outside, and I am so excited to explore more of the beautiful state of Maine this year and to meet all of you in person!!
---
Emma Upton ('24) – Junior Advisor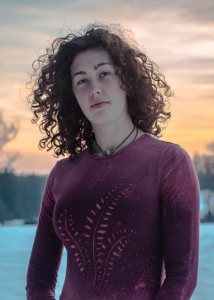 Hello! My name is Emma Upton and I am a rising sophomore from southern New Hampshire. I'm so excited to be living in 280 (again!) and to meet all of my FYC. One of my favorite things about living in 280 is that it is right next to Mt. David as I love to climb the hill to watch the sunset (or sunrise if I'm feeling particularly motivated). At Bates, I am a member of the women's soccer team and the club ice hockey team. In my free time, I enjoy playing spikeball on Garcelon, skating on the Puddle, exploring Lewiston/Auburn on my bike or gathering friends to hike local peaks or to drive to the coast.
---
Chloe Baylor ('23) – Junior Advisor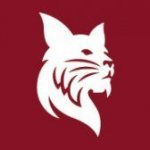 This will be Chloe's second year as a Residence Life staff member, and she is super excited to be a JA in her first year dorm. Chloe is majoring in Psychology, with a minor in History. Her hobbies include volunteering for the Bates Book Buddies program, reading, and being outdoors.
---
Daniela Rivera ('24) – Junior Advisor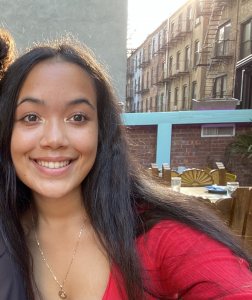 Hi! My name is Daniela and I'm from Carteret, NJ. I am a sophomore intending to major in sociology and minor in History coupled with the Pre-Health program at Bates. Some of my interests include working out, playing tennis, listening to music, and going on long drives. I am super excited to welcome you all and help pave the way for an amazing experience here at Bates!
---
Launch 280 College Street