Chu Hall
 
Chu Hall, named for Michael Chu '80, is Bates' newest residence. Home to  133 students, Chu offers ample gathering spaces in lounges on each floor, quiet study spaces, and a full kitchen. The second floor of Chu Hall will house First Year students.
---
Meet the Residence Life Staff
Lauryn Mandy ('22) – Residence Coordinator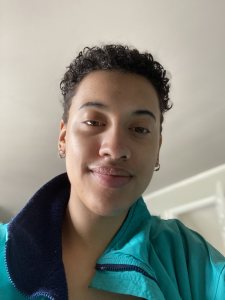 Hi there! I'm excited to meet and support you all. I am from Louisville, Kentucky, so Maine weather was definitely an adjustment for me. Some of my favorite ways to spend my free time are playing games, being outside, reading, lifting weights, and playing music. As a Psychology major, one of the best ways I've furthered my studies is through being in community and listening with others. I hope to practice counseling that recognizes the holistic nature of our lives and emphasizes the lived experiences of marginalized people.
---
Lauren Farrell ('24) – Junior Advisor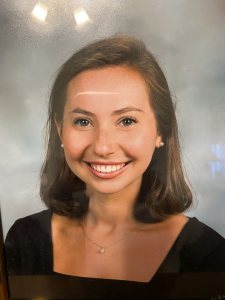 Hi Bates Freshies! My name is Lauren and I am from Middletown, Connecticut. I am so excited to be a JA and am looking forward to weekend brunches, outdoor adventures, camp fires, and holiday baking with you! I love to bike ride, bake, kayak, row, make smoothies, swim, go for runs, organize, read, and spend time with friends. I am a part of the Outdoors Club, a multi-faith book club, and the Knitting Club at Bates. I like math and psychology. My goal is to go to medical school and become a pediatrician because I love working with kids. I can't wait to meet you, and I am here for you as much or as little as you need!
---
Nissim Gurung ('24) – Junior Advisor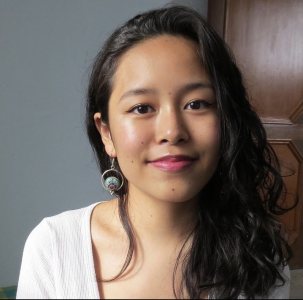 Hi everyone! My name is Nissim and I am from Pokhara, Nepal (a country in South Asia right between India and China). I am currently an environmental studies and economics major. Some of the things that I love to do are hiking, meditating, cooking, baking, catching the rare sunny days by reading outside with friends and binge watching TV shows. This year, I will be the JA for Chu hall and I am so excited to help the first years transition from home to residential life. I hope everyone is looking forward to this year as much as I am. See you soon!!!
---
Mac Midland ('22) – Junior Advisor