First Year Application in HouseCat
To begin your application, click the HouseCat button or go to housecat.bates.edu
1. Login with your Bates username and password (the same ones you use for your email).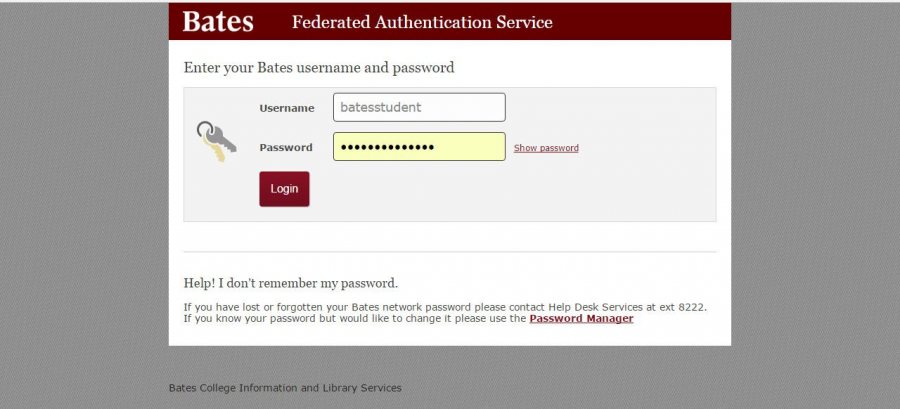 2.  From the login screen, select Application.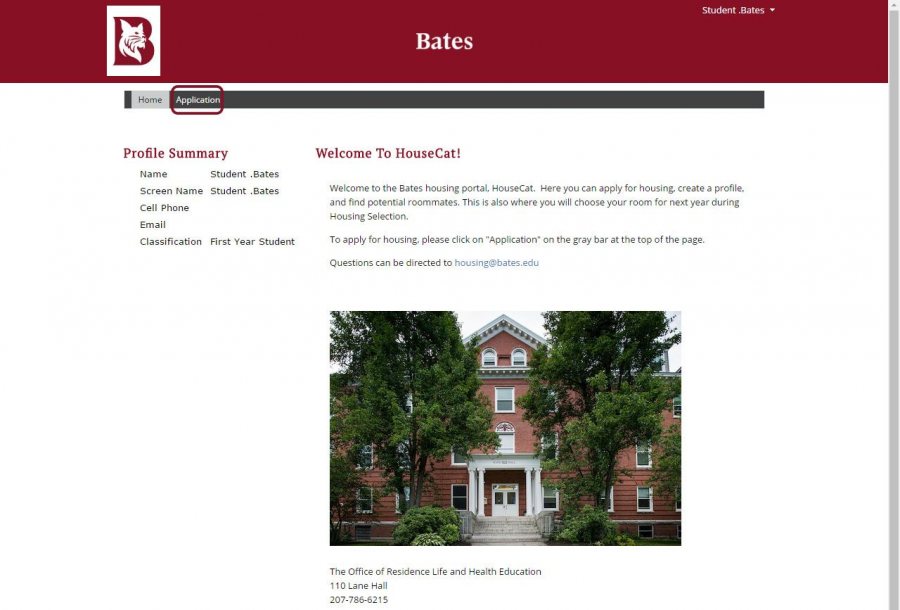 3. Select Academic Year 2017-18

4. On the Welcome page, select Save & Continue
5. Confirm your personal details. You are able to select your gender identity on this screen; no other portion of your details will be editable. Any any other changes will need to be made through the Garnet Gateway.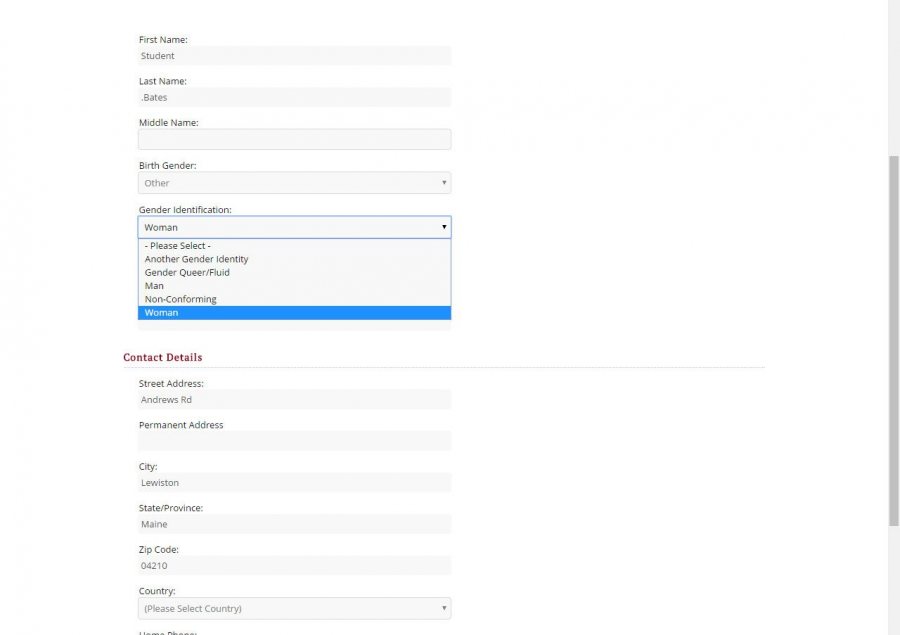 6. The next screen is the Roommate Profile. Using the slider buttons and drop downs, answer the lifestyle preferences as honestly and accurately as possible. These are the measures we will use to help match you with your roommate for next year. There will also be an opportunity for you to write freely about yourself later in the application.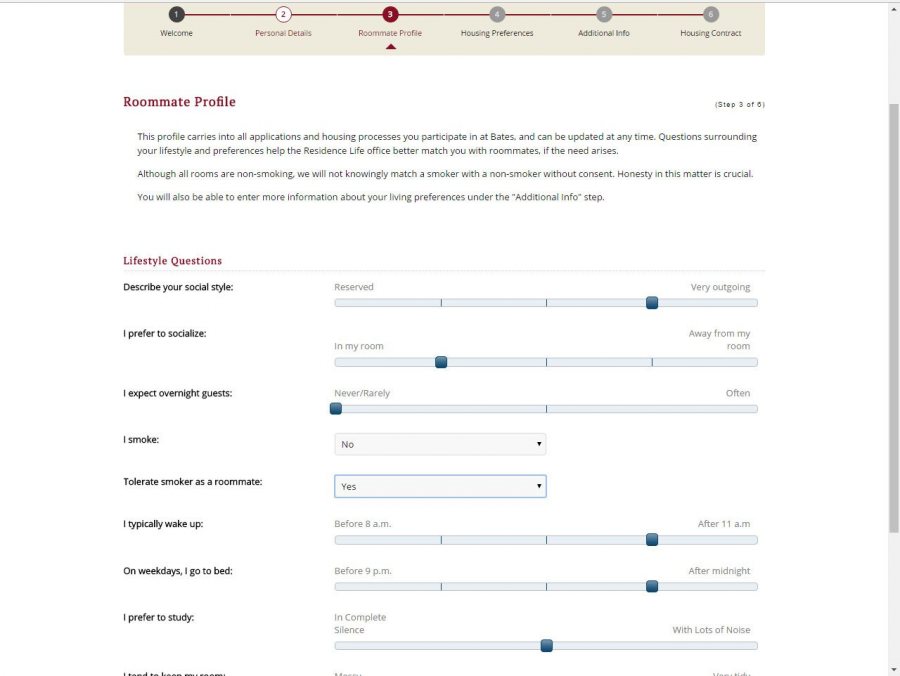 7. Under Housing Preferences, list in order the spaces you would prefer to live, using the definitions listed on the page. Due to space limitations, we may not be able to place everyone in their first choice.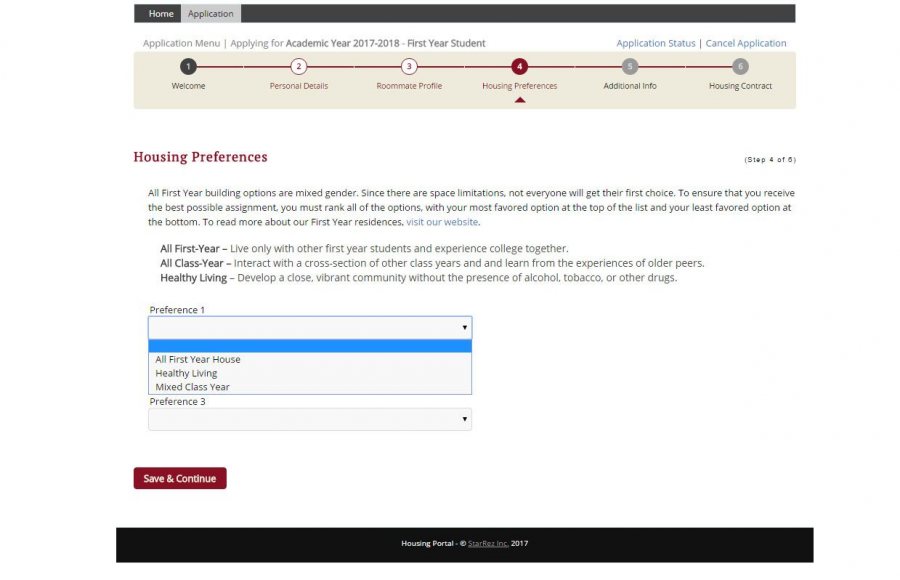 8. On the Additional Info page, the open text box allows you to provide more information about yourself and your lifestyle. Feel free to let us know anything you feel is important when matching you with your roommate. Please note that requests for specific buildings, rooms, or roommates will not be considered.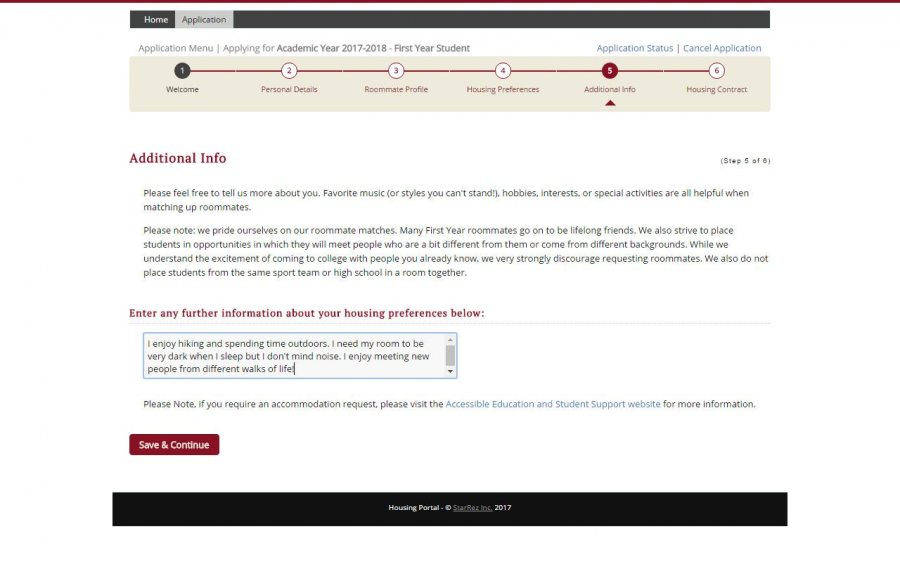 9. On the next screen is the Residence Hall and Dining Regulations contract. Please read through these policies and sign at the bottom with your nine-digit ID number.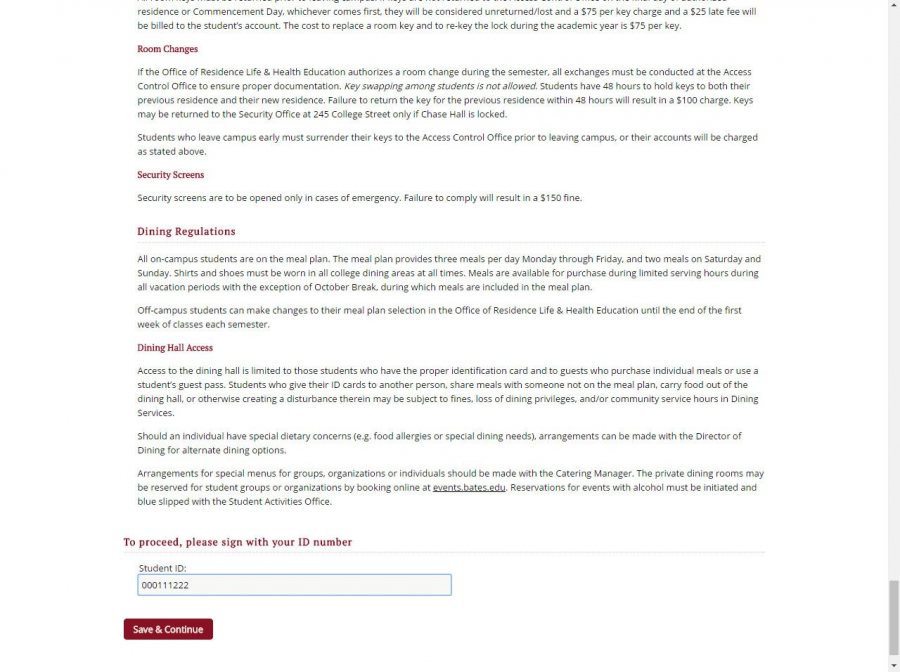 10. Once you reach the Application Status page your application is complete.