Frye House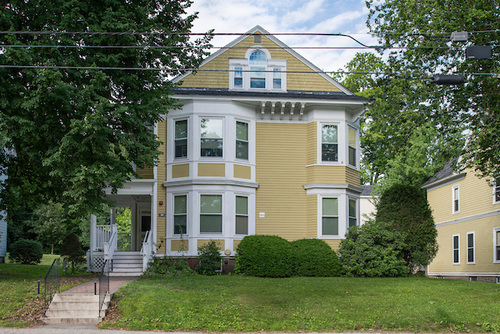 Located right next to the Ronj so you can grab a cup of coffee for those late night study sessions, Frye features great green space to lounge outside during warmer months and an excellent lounge to cozy up in during the colder ones. There is no carpeting. All rooms without built-in closets are equipped with free-standing wardrobes.
For the 2021-2022 year, Frye House will house First-year students.
---
Meet the Residence Life Staff
Fai (Kamonchanok) Saejeam ('24) – Junior Advisor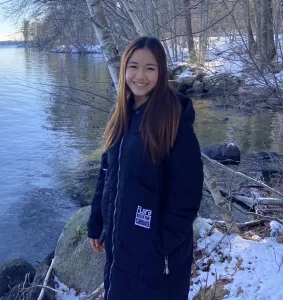 Hi Everyone! My name is Kamonchanok Saejeam, one of the longest names on Bates campus, I believe. So, I go by my nickname, "FAI". I am from Thailand, the country in which you should visit at least one time in your life! Beautiful nature scenery! Delicious Thai food! I am so excited to be a part of ResLife! I will introduce you all to a great spot for yoga, a good Asian restaurant in Lewiston, and many other interesting things to do on and outside of our campus! Please feel free to reach out to me with any questions.
---
Ulyses Hernandez ('24) – Junior Advisor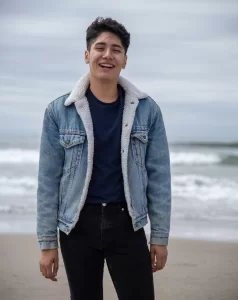 Hi everyone! I'm Ulyses (He/Him) and I'm from Portland, Oregon. I'm passionate about community volunteer work and community organizing. I love hiking with friends, it's a great time to take in the natural scenery, especially in a place like Maine! I really enjoy painting, more often than not you'll find me perusing the local art/craft stores. My goal this year is to help you all transition into your new academic and social life here at Bates as well as introduce you to some great areas in the surrounding Lewiston community as well. Bates is a wonderful space to begin branching out and trying new hobbies, joining clubs, and pursuing unique academic interests provided and fostered by our amazing students, staff, and faculty!