Meet the Educators
Who are the Peer Health Educators?
The Peer Health Educators are Bates students who are passionate about a range of health and wellness topics and are dedicated to working from within the Bates student community, in partnership with the office of Residence Life and Health Education, to make a positive change in the lives of Bates students. The educators have diverse backgrounds, majors, personal interests, and engagements across campus. Becoming a Peer Health Educator does not require any prior knowledge or experience in health promotion, just a positive attitude and a willingness to learn! Meet our educators below!
---
Eliana Al-Konsul, `22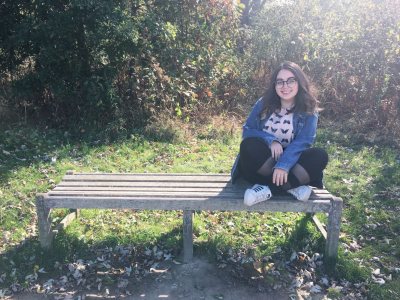 Hi all! I am Eliana, and I am super excited to be a Peer Health Educator. I am from Madaba, Jordan, so Bates is a long way from home for me but I am LOVING IT so far! I am considering Psychology as a major, but I am also looking at politics, theater, and creative writing. I like watching YouTube, doing make up, writing, and watching way too many Netflix shows. If you ever want to catch my attention all you have to do is mention Unicorns. I am so passionate about mental health and I look forward to sharing that with all of you. I love meeting new people so say hi to me if you see me walking around.
---
Matt Charest, `20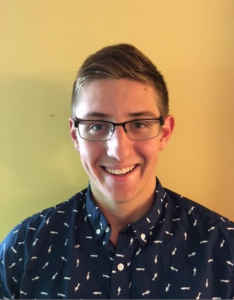 Hi! I'm from a small town called Lewiston, Maine, not sure if you have heard of it but I would say it's a pretty cool place. Here at Bates I'm a Psychology Major, and I am part of the Swimming and Diving team. Other than swimming I really enjoy watching professional sports, and I also love to travel and experience new cultures. I joined the Peer Health Educators in spring 2018. I am particularly interested in promoting healthy practices surrounding substances, and I can't wait to use this interest to help the Bates community!
---
Alexia Perugini, `22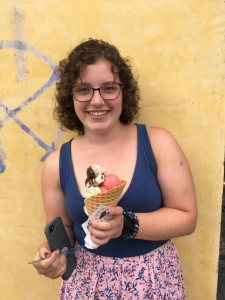 I'm from Guilford, CT. At Bates, I am an intended Neuroscience and Math double major, though I am incredibly interested in Ancient Greece and Rome. I love to read, write, and am of the opinion that dark chocolate is the best chocolate, hands down. I joined the Peer Health Educators in Winter 2019 and am extremely excited to help improve the wellness of the Bates community.
---
Gaby Shpilsky, `19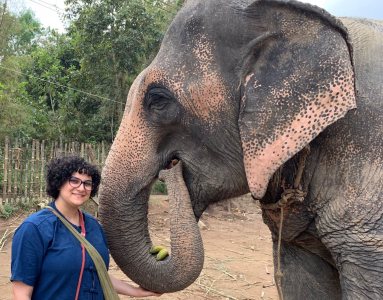 Hi, I'm Gaby and I'm from New York City! Here at Bates, I am a Biochemistry major and Theater minor. I love animals and traveling, saving lives (I'm an EMT) and I can bake an amazing challah. I've always been passionate about public health and joined the Peer Health Educators in Fall 2018 as a Sexual Health educator. I can't wait to share my passion with the Bates community and help out on all your Sexual Health programming needs!
---
Jane Lipscomb, `21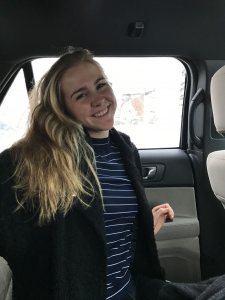 I'm from Washington DC! I am a Psychology major and a Gender and Sexuality Studies minor. I like to run and hang out with my friends. I'm looking forward to being a part of the sexual health peer health educators team! I joined in the fall of 2018.
---
Lindsey Adriaansen, `21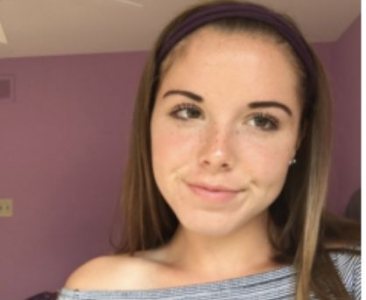 I'm from Doylestown, Pennsylvania and love the change of scenery in Maine. At Bates I am a part of the club lacrosse team, club field hockey team, and outing club. I am the Vice President of Sunshine Society, where we do random acts of kindness around campus. I enjoy being active and love running. I'm very passionate about mental health and am excited to be a Peer Health Educator!
---
Sebastián Gallegos, `19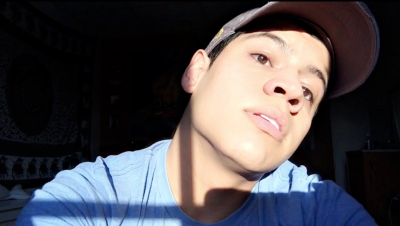 Hi! My name is Sebastián Antonio Gallegos. I'm a Bates senior studying biological Chemistry from Berkeley, California. I'm also president of DJ Society, and club member of a few affinity clubs on campus. My friends would describe me as extra, super caring, super duper fun, and most likely to be kidnapped! I'm a lover of dance and singing, as well cheddar cheese lays and hot Cheetos lime flavor. I joined the Peer Health Educators program in the Fall of 2018 because of my passion for sexual health to gain amazing skills and opportunities in organizing community programs. With my interests, I hope to really shake up and spice up all sex lives of Bates campus!
---
Henry Buckley, `19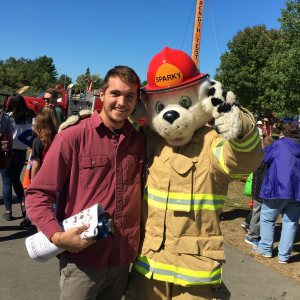 Hey there – Henry here. I'm a senior from Westchester, NY. Back home I spend much of my time volunteering with the local fire department and pretending that high school never happened. On campus, I'm an English major with a real interest in music; I play in a couple of bands and sing with both the a cappella group TakeNote and the College Choir. I joined the Peer Health Educators' Mental Health Working Group in Fall 2018.
---
Ian Robertson, `21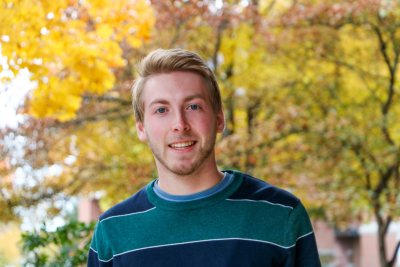 I'm from Annapolis, MD and I'm in the class of '21. I enjoy studying Math, Physics, and Music here at Bates. After a lengthy problem solving session, I like to get outside and go for a run or go skiing. My passion is composing and recording music; I've recorded four solo albums of original music thus far. I believe that people must maintain multiple areas of their health to be their best selves, and I am passionate about helping people realize the true potential of their mind, body, and spirit working together. I like eating all types of food, I'm down to try anything! I look forward to continuously learning more about different food options and sharing my nutrition knowledge with the Bates community!
---
Yueh Qi Chuah, `22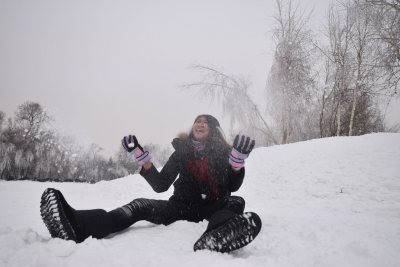 I'm from Malaysia, but my Bates home is where I feel belong–the cold never bothered me anyway! I am currently a freshman here at Bates who loves going outdoors to explore nature, getting my hands dirty to make artsy masterpieces, and reading memes as forms of stress relief. I am part of the Peer Health Educators since Fall 2018 and am passionate about mental health. I'm ready to tackle and de-stigmatize the perceptions of mental health in our community, are you?
Peer Health Abroad
---
Abigail Ford, `20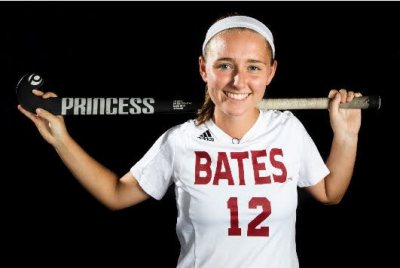 I'm from Wells, Maine but recently moved to North Hampton, New Hampshire. I'm a Sociology major at Bates and I am also a member of the Bates Varsity Field Hockey team. I have 4 succulents that I adore and take care of (some how they stayed alive). I love hanging out with my friends, going for walks, playing field hockey and promoting a healthy alcohol environment at Bates. I have been a part of the peer health group since the start during he 2018 short term. I am very excited to help make Bates a safer and fun place!
---
Emily Pardi, `20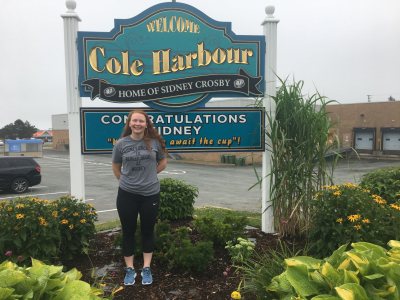 Hello everyone! My name is Emily and I am from Arlington, Virginia. I am a Psychology major and Spanish minor. I play club water polo and club lacrosse at Bates. I love Sidney Crosby and the Pittsburgh Penguins and will talk to you about them at any time. Don't hesitate to start up a conversation with me about alcohol and substance abuse prevention or about anything else!
---
Olivia LaMarche, `20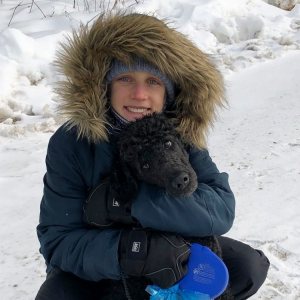 I'm from Lynnfield, Massachusetts (a classic JOB) and actually enjoy the New England winters. I am an Environmental Studies major and Chemistry minor and a passionate member of the EcoReps. I am on the Cross Country and Track team so you will often seeing me running around campus, and yes even in the dead of winter. My favorite color is purple; I love to cook and bake; I spend as much time outside as possible; and I am passionate about student wellness! I joined the Peer Health Educators in Fall 2018 and I cannot wait to share the knowledge I have gained with the Bates community and work towards a healthier Bates. I am on the nutrition team and am ready to help with all things nutrition!
---
Sam Alexander, `20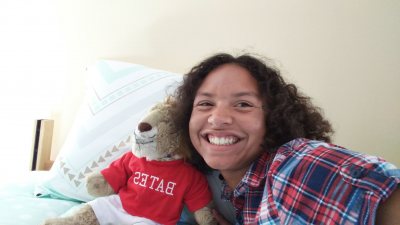 Hi, my name is Samantha Alexander, but I go by Sam. At Bates I am a Psychology major and Education minor. I generally spend my days hanging out with friends and working off-campus at Edward Little High School as a tutor. I joined the Peer Health Educators during Short Term 2018 and had an awesome time discussing ways to improve health and wellness in the Bates community. Currently, I am working with some awesome Batesies on Alcohol and Substance Abuse programming, so if you have any cool program ideas come talk to me!