Meet the Educators
Who are the Peer Health Educators?
The Peer Health Educators are Bates students who are passionate about a range of health and wellness topics and are dedicated to working from within the Bates student community, in partnership with the office of Residence Life and Health Education, to make a positive change in the lives of Bates students. The educators have diverse backgrounds, majors, personal interests, and engagements across campus. Becoming a Peer Health Educator does not require any prior knowledge or experience in health promotion, just a positive attitude and a willingness to learn! Meet our educators below!
---
Svea Althausen '24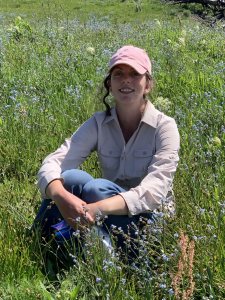 Hi! My name is Svea Althausen and I am in the class of 2024! I love being outdoors and spending time with my family! I live in Reno, Nevada. I am working in the mental health and sexual health groups. Health is extremely important to me! I am interested in public health, and that is what pushed me to be involved in this program!
---
Ellie Boyle '22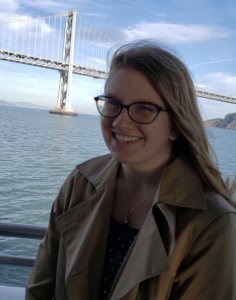 Hi Y'all! My name is Ellie (she/her) and I am a double major in Neuroscience and English with a Creative writing concentration. I'm from Gary, Indiana (no we do not have a music conservatory), but I feel very close to my birth city of Chicago. I joined Peer Health during my first semester of Junior year because I wanted to be more involved in public health programs that can have an impact on my fellow classmates. In my free time, I love to draw and cook.
---
Katherine Faulkner '22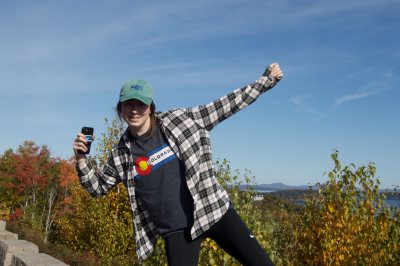 Hi! My name is Katherine Faulkner from Barrington, Rhode Island. I am a Biochemistry major, Spanish minor at Bates College, class of 2022. I love to spend time with friends, travel, hike, and ski as much as possible. Right now, I am currently learning how to skateboard, which is going questionably okay. Although I am on the pre-med track, I am most interested in public health which led me to working with the Peer Health Educators. I have been part of this group since the Spring of 2019 and am excited to continue more programming!
---
Ellie Garnett '22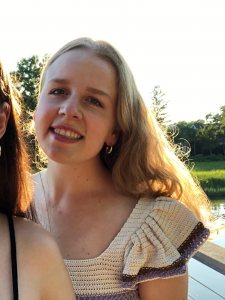 Hello! My name is Ellie Garnett, and I am a member of the class of 2022. I am from Old Greenwich, Connecticut, and I am a Psychology major and a History Minor. I am a big proponent of student health and well-being, especially mental health having had some of my own struggles. Some of my favorite activities include singing in choir, playing golf (often with my dad), crafting, consuming historical media (books, television programs, and films), and, of course, spending quality time with my friends! This is my first year joining the Peer Health Educator team, and I look forward to working with my peers in the nutrition working group.
---
Julia Goldstein '23
---
Julie Jesurum '22

Hi! I'm from Weston MA and I'm a Biochemistry major. I joined Peer Health Short Term of 2019 and have mostly worked in the Substance and Alcohol working group. I love being part of a group that is addressing health issues that students are directly experiencing on campus, and having conversations that are often avoided and uncomfortable. During Sex Week 2020, I helped out with a program that created space to talk about asexuality which was a really nice conversation to have. I love music from singing in TakeNote to playing french horn and trumpet to DJing for WRBC. I'm excited to keep working on programming in the future!
---
Emma Johnston '23
---
Gretchen Lindenfeldar '23

Hi! My name is Gretchen and I'm in the Class of 2023! I'm from a small town in New Jersey called Pennington. I joined Peer Health to make a bigger impact in the Bates community! My favorite thing about being part of Peer Health is getting to know a bunch of different kinds of people.
---
Susu McGrady '22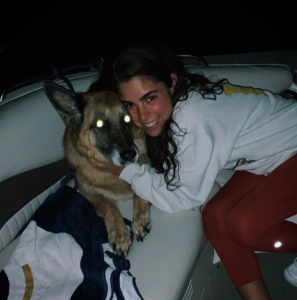 My name's Susu McGrady, and I'm from Madison, Connecticut but am now living in Falmouth, Maine! I joined Peer Health in the second semester of my sophomore year, and I am thrilled to be a part of this passionate group of students working to support the health and well-being of the Bates community! As a member of the sexual health working group, I had the opportunity to help organize Sex Week 2020 and am already looking forward to Sex Week 2021! My favorite programs so far have been Anal 101 (credit to Meghan and Austin) and Paint and Wine night (credit to Relationship to Substances and Alcohol working group)! I'm a Psychology major, and I like to focus my studies on the connection between mental health and physical health as well as nutrition and exercise. On campus I am also a tour guide and a member of the women's ice hockey team. I'm extremely grateful that I've been able to learn more about health and well-being, program organization, leadership, cooperation, communication skills and so much more through Peer Health and I hope that through Peer Health I can promote healthy habits that help Batesies to be their best self!
---
Danielle Polirer '22
---
Mary Richardson '22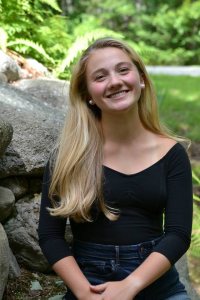 Hello! My name is Mary Richardson (some call me Maru) and I am a Peer Health Educator, and I work in the Nutrition Group! My first program would've been the Aphrodisiac Cooking Class had it not been canceled due to COVID-19, but I'm now working on some ways to keep people motivated through the PHE Instagram! I hail from Blue Hill Maine and am on the Cross Country and Track and Field teams here at Bates and am a part of the class of 2022 (WOOT WOOT!!) I am a Psychology and Art and Visual Culture double major, my spirit animal is a baby lion, and I own my own card business; selling my greeting cards at local shops and bookstores in my area!
---
Katia Ryan '23

Hi! I'm Katia and I'm from upstate New York. On campus you can most likely find me leading yoga classes or dancing on the quad to Buena Vista Social Club before my 8am. I am undeclared, but I very much enjoy my French classes and spending time at the Spanish table on Mondays. I am super grateful to be a part of Peer Health this semester because now more than ever we need to come together! I look forward to creating spaces and activities on campus where Batesies feel comfortable sharing and learning about what wellness means to them and others. See you around campus!
---
Courtney Tally '23
---