Sex Week 2022: March 7-11th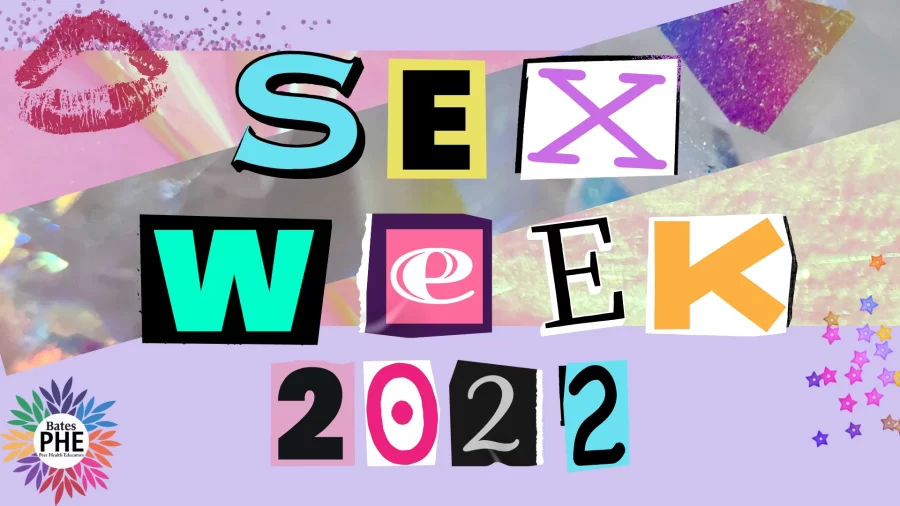 We are excited to celebrate Sex Week 2022 with the Bates community!
As Peer Health Educators, we recognize that sex means many things for different people. We aim to normalize the fact that everyone experiences sex differently.
What we find important is that even though sex isn't a part of everyone's lives, it shouldn't be seen as shameful.
During Sex Week we strive to make sure that everyone feels welcome and comfortable in conversations surrounding sex and sexuality.
Check out our official programs and schedule below!
---
All Week Long
Condom Cab!
The most popular golf cart at Bates will be back at it distributing condoms, dental dams, stickers, and more! Keep an eye out for our Peer Health Educators driving around campus at lunch time.
Prize Raffle
When you attend our events, you'll have the opportunity to sign up for a prize raffle at the end of the week! Prizes cover a wide variety, from self-care items like journals to sex toys!
Monday 3/7
'Feel it Out' Exploration Tables
7:00pm, Chase Hall Lobby
Do you know how to use a condom? What about a dental dam? Do you have questions about long-acting contraception options at Bates, like IUDs or the implant? Maybe you're thinking about buying a sex toy, but you're not sure where to begin? Our exploration tables will have samples and models for you to interact with, hosts to answer your questions, and informational materials for you to take with you! Right outside Memorial Commons on your way to Sex Trivia!
Sex Week Trivia
 7:30pm, Memorial Commons
Think you know a lot about sexual health? Think you don't know anything about sexual health? We'll ask questions, you'll guess answers, and everyone will leave knowing more about how to keep your body healthy and ready for safer sex. We'll talk about contraceptives, STI testing at Bates Health Services, and how to have the best and safest sex possible. There might even be some prizes and free food.
RSVP form available soon!
Tuesday 3/8
Exploring the Spectrum
6:00pm, OIE Lounge
This program will provide a space for informal conversation(s) and questions about (a)sexuality and the diversity of sexual orientations. The goal is to increase awareness and understanding amongst students about (a)sexuality and the spectrum of sexuality, and how they are experienced on campus so that (a)sexuality becomes more prominent in conversations, programming, and campus-based initiatives about sex, sexuality, and sexual health. Led by Peer Health Educators and SPARQ Peer Mentors.
Wednesday 3/9
Sexual Health Experts Panel
7:00-8:15 PM, Commons 221/222
What questions do you have for professionals who work in the sexual health field? Join us for an expert panel comprised of doctors, nurses, therapists, and other professionals to answer questions about pleasure, healthcare, and anything else you have questions about! Bring your curiosity! 
Take-home STI Test Kits
Available throughout campus
When was the last time you got tested? Routine STI screenings are an important part of maintaining your sexual health, if you are sexually active and especially if you have multiple partners. The CDC recommends yearly testing for those under age 25, so Peer Health and Bates Health Services are making it easy! Pick up one of our at-home tests, read the instructions, and drop off your sample at BHS to be tested. 
Thursday 3/10
Welcome to the 'Masturbation Station'
7:00pm, Commons 221
This student-hosted presentation will discuss all things self-pleasure! From the history of masturbation, to the many ways our society has stigmatized self-pleasure, to the ways our modern culture handles porn and other depictions of sex, this program will get it all out in the open.  
Friday 3/11
Sex Week A Capella Concert
9:00pm, Memorial Commons
Back by popular demand, and we are so excited! Join us to close out Sex Week on a celebratory note with the Bates a capella groups you know and love singing some special, sexy numbers. Co-hosted by CAT, RSVP on Bates Engage.