Kalperis Hall

65 Campus Avenue
Built 2016
Named for Elizabeth Kalperis Chu '80, Kalperis Hall is home to 110 students. The first floor of the building includes Post and Print and the College Store. Kalperis Hall features common spaces on each floor, a full kitchen, and fully integrated technology suites. The Tree House, located on the fourth floor, is the residence's main lounge, with a double-sided fireplace, gaming tables, and sweeping views of the surrounding campus.
The second floor of Kalperis Hall houses First Year students. The remaining rooms will be split evenly among upperclass students.
Please see floor plans HERE
---
Meet the Residence Life Staff
Sean Vaz ('22) – Residence Coordinator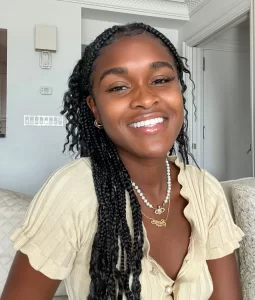 Hello! My name is Sean Vaz. I am a first-generation student from New York City. I am also a Psychology Major and Africana Studies Minor. Fun Fact: I was a member of Res Life as JA in Page Hall during my sophomore year!
---
Sarah Veskimägi ('23) – Junior Advisor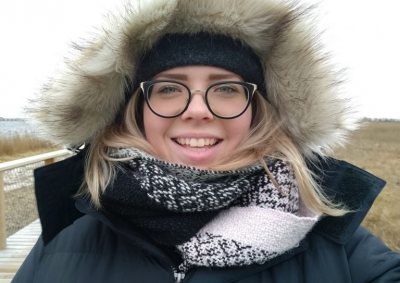 My name is Sarah Veskimägi and my pronouns are she/her/hers. I grew up in Estonia (a small country in North-East Europe, yes we speak Estonian), but went to high school in Hong Kong (Li Po Chun UWC). I'm a rising junior majoring in Biochemistry and minoring in Chinese. I am also a Bonner leader, which is a community service and civic engagement program run by the Harward Center and I work as the vice president for the Discordians club, a community-oriented 'gaming and gathering' club. During my free time, you can either find me working in a research lab in Bonney or baking/ cooking with my friends in the kitchen in Kal. Super excited to meet you all in the class of 2025!
---
Daniah Foster ('22) – Junior Advisor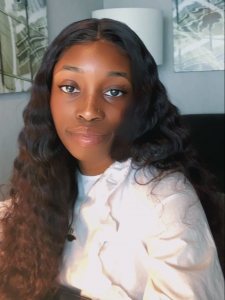 Hi All! Welcome to (or back to) Bates! My name is Daniah Foster, I'm from Bridgeport, Connecticut and I am a senior. This year, I will serve as a JA in Kalperis. I am an American Studies Major and Anthropology Minor. Much of academic work has focused on race relations and identity formation. This year, I will be the President of the Caribbean Student Association! I encourage you all to get involved in clubs to find your niche. This is going to be a great school year and I look forward to meeting and working with you all whether inside the classroom or outside.
---
Mohammed Shwani ('24) – Junior Advisor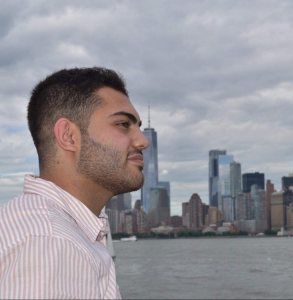 Hey there new Bobcats. My name is Mohammed Shwani and you can seriously just call me Mohammed. Why did I just say that? Well, I walked into Bates during my first semester and many thought I was a new young faculty on campus. It didn't stop there. As a first year, I wanted to socialize so I went up to some people to say hi but they thought they were blocking the way and said « we are sorry, sir! ». I herby declare that I am nothing more than a retired politician, a sophomore majoring in Politics and Philosphy, and a Junior Advisor (JA) along Sara and Daniah at Kalperis.
---
Launch Kalperis Hall & College Store