Page Hall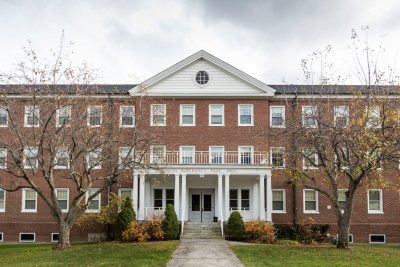 A fun blend of First-year and Upper Class students, Page is a traditional-style residence hall situated with an excellent view of Lake Andrews and between Olin Arts Center and Schaeffer Theater. Hang out in one of Page's two lounges or rack up a game of ping pong in this fun and social residence hall housing 131 students.
Named for Mrs. May Rockwell Page of Bristol, Conn., one of the College's benefactors.
---
Meet the Residence Life Staff
Christina Wang ('22) – Residence Coordinator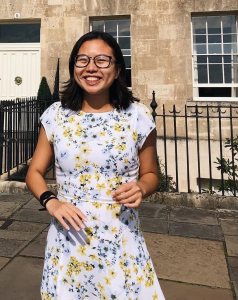 Hi! I'm Christina (she/they pronouns), & I'm SO stoked to be the RC/TL of Page Hall this year! I'm from Woodcliff Lake, New Jersey, and am a senior at Bates (whoaaa!). At Bates, I'm double majoring in English & Politics, minoring in Education, & am just a teeeeny bit stressed about writing 2 theses. Besides Res Life, I'm also involved with the debate team, AASIA (an affinity group for Asian-identifying students), and Snaggletooth, Bates' literary & art magazine. Some of my favorite things include running, writing poetry, drinking concerning amounts of coffee, watching far too much TikTok, & enjoying basically all the vegan desserts in Commons. I'm also a huge Formula 1 fan, & am totally guilty of trying to convince everyone I know to get into the sport (sorry not sorry.) I'm so excited to welcome you to Page & to Bates — it's gonna be AMAZING!!! 🙂
---
Angelina Moncrieffe ('24) – Junior Advisor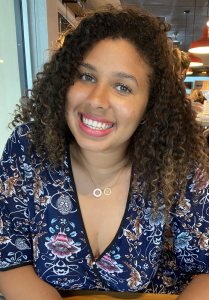 Hi! My name is Angelina Moncrieffe, but feel free to call me Angie or Ang. I am a rising sophomore from northern New Jersey and the Junior Advisor on the second floor of Page Hall. I am a Chemistry major with a minor in Mathematics! I also swim on the Bates Swim and Dive Women's team. If I learned anything from my freshman year, it would be to get to know yourself and your peers, work hard and have fun! This year I am super excited to initiate my first year as a JA and meet/guide the awesome class of 2025! Welcome to Bates!
---
Gretchen Lindenfeldar ('23) – Junior Advisor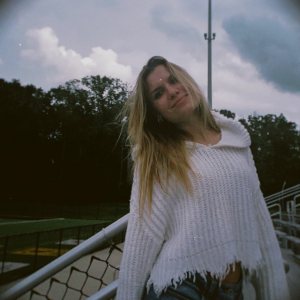 Hi guys! My name is Gretchen Lindenfeldar. I'm a rising junior from New Jersey who's majoring in Religious Studies. I love to run, cook, and watch reality TV! I love Bates because it truly feels like home. I'm so excited to meet you all soon and welcome you to the amazing Bates community! You're gonna love it!
---
Jaden Witte-Schrock ('24) – Junior Advisor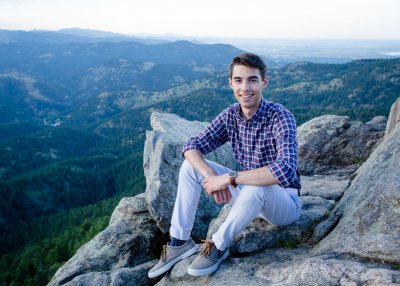 Hey Bobcats! I hope that your summer has been an enjoyable one. Although, I can confidently say that it will not compare to your first year at Bates. My name is Jaden Witte-Schrock and I am from Niwot, Colorado (It's a small, crunchy suburb of Boulder and Crocs were founded there, so take what you will with that statement). I am starting my sophomore year at Bates and am interested in double-majoring in Politics and Economics with a possible Russian minor. During my first year, I got involved by volunteering for the Lewiston community, I did an internship at a local office, and even got involved with the Debate Council here at Bates. In my free time, I like going on adventures with my friends and making the most of what Maine has to offer. I can't wait to meet you all this fall!
---
Nick Gajarski ('24) – Junior Advisor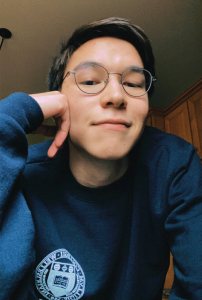 What's up Batesies! I was born in a small village outside of Kostanay Kazakhstan, but grew up in Michigan and Ohio; so I am a midwest kid at heart. I can not wait to meet all of you and help you out through your first year. As a biochemistry major, you will find me in our new science center, Bonney, which I luckily got to work in this summer. I hope to see you all there at some point studying, in class, or just hanging out! Being at Bates is so fun, and I can't wait for you all to enjoy the first semester. Enjoy the rest of summer, and see you soon!
---
Nina Greeley ('24) – Junior Advisor
Hey there, Batesies!! I am so excited to welcome you to the Bates community and provide support during your first year. I was adopted from Maoming, China but I live in Scarborough, Maine. I love going to the beach, eating great food, and spending time with my French bulldog, Babette! As a biochemistry major, I will be spending a lot of time in our new Bonney Science Center. In the fall, I take advantage of the beautiful historic quad to study or just hang out with friends. But as an avid foodie, my favorite place on campus is Commons! College isn't always an easy transition but I am happy to help in any way I can as your JA. Enjoy the last weeks of summer and start writing your packing lists!
---
Sacha Feldberg ('24) – Junior Advisor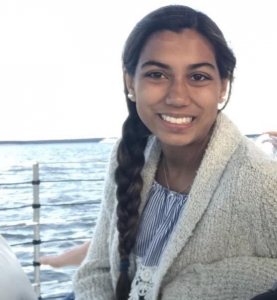 Hello Bobcats! We're so happy you're here! I'm Sacha, one of the JA's in Page for the 2021-22 school year. On campus, I'm also involved in student government and the school newspaper. If you see me around campus, feel free to say hi! I can't wait to meet you.
---
Wade Brown ('24) – Junior Advisor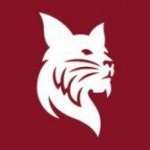 Hello! I am a second-year student at Bates on the Men's Track & Field Team. I am from Frankfort, Maine, and am super excited to assist first-years in their adjustment to life in Maine and Bates. As a local, I know plenty of spots for adventure and can not wait to share them with you all!
---