Parker Hall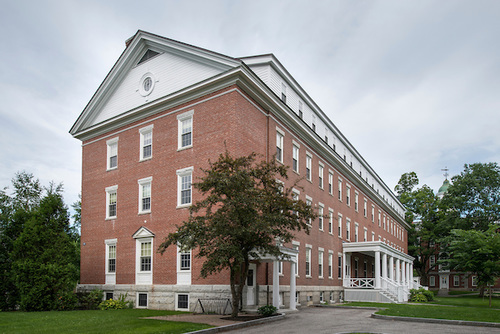 Walk out your door to the quintessential view of the Quad with its beautiful fall foliage or ice-frosted trees. From this residence of 143 students of all class years, you can leave your room at the sound of the Hathorn bell and still be on time for class! A large, central lounge and a study room are found on most floors. Room 411 has an armoire; all other rooms have built-in closets. All rooms have carpeting.
Named for Judge Thomas Parker, its largest contributor.
---
Meet the Residence Life Staff
Oliver Barrera ('22) – Residence Coordinator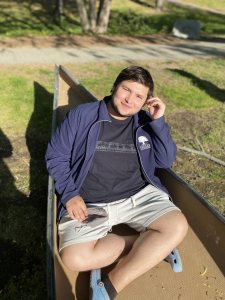 Hi there! Super excited to be on the res life team and support you during this school year! I am a Senior coming from Waukegan, IL (a bit outside of Chicago) and am pursuing a double major in Politics and Latin American Studies with a minor in Gender and Sexuality Studies. On campus I am the President of Latinos Unidos, the Latinx student club here and also work at the Academic Resource Commons which is our tutoring spot! When I'm not doing all of that, I like spending time with my doggo and honestly being a clown with my friends. I'm really into musicals even though I can't sing and can geek out about films all the time. I'm super excited to welcome you to campus and can't wait for you to be a part of this awesome community!
---
Abbie Danko ('24) – Junior Advisor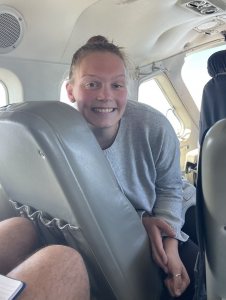 Hi! My name is Abbie Danko and I am a rising sophomore from Newtown, PA. In addition to being a JA, I am also a member of the varsity swim team and participate in numerous community engagement programs. My favorite thing about Bates is the supportive community and I am so excited to welcome our first-years in the class of 2025 into that wonderful community!
---
Caroline Cassell ('24) – Junior Advisor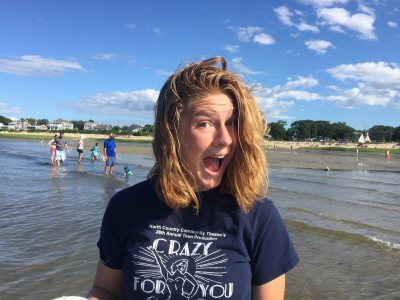 Hi Bobcats!! Welcome to the fantastic Class of 2025. I am so incredibly excited to meet and welcome you all to the Bates community as part of Residential Life this upcoming year! Some fun information about me: I am from Woodstock Vermont, and plan on majoring in Sociology and Gender and Sexuality Studies. When I am not procrastinating school work, you can find me swimming laps in Merrill gymnasium's pool, scarfing down vegan pad thai, bagels, and bubble tea, or venturing to Portland to hunt for record stores. I can not wait to meet you all and get the year started! I hope all of your summers have gone and are continuing to go well. See you all soon!
---
Joseph Vineyard ('24) – Junior Advisor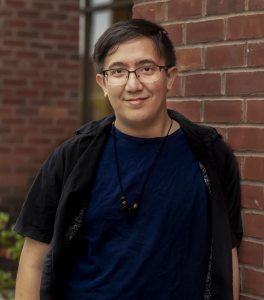 Hi, my name is Joseph Vineyard, but many of you may know me as Jo. My pronouns are he, him, his, and I'm a rising sophomore from Vermont. I am majoring in Studio Art, hopefully DCS, and minoring in Math. Some things about myself is that I work in the Math Stats Workshop (MSW) as a tutor for math and DCS classes. I am a complete geek whether it is for games, shows, anime, though I will admit I am mostly partial to games. I love cooking and eating different foods from ramen, to curry, to my absolute homemade favorite adobo. Hope you all are having a great day.
---
Mei Kane ('23) – Junior Advisor
What's up Bobcats, welcome to Bates and welcome to Parker, your new home away from home! I'm Mei, one of the 4th floor JAs. I'm a junior Interdisciplinary Studies major, splitting my time between two awesome departments, Digital and Computational Studies and Gender and Sexuality Studies. I'm from New York City but have family in Maine, so I've grown up with the best of both worlds. You might see me skateboarding around campus chasing an elusive ollie (it haunts me) on my way to practice with Cold Front, the women's and non-binary/gender non-conforming ultimate frisbee team. I'm on a never-ending quest to listen to All Music Ever Created (just kidding) so hit me up with your favorite song recommendations. Even if my door is closed it is metaphorically always open, so don't be afraid to stop by and chat!
---
Pratyusha Mulpur ('23) – Junior Advisor
Hi Bobkittens! I am so super stoked to help welcome you all into the Bates family !! In just a few short weeks we will be set to help acclimate you all to your new home, and I can't wait to get to know you all. I am from Westford, Massachusetts, a suburb about 45 minutes north of Boston (I know, how original). On campus I am usually reading t h i c k politics and philosophy readings or accidentally spending an embarrassing number of hours in Commons. I ~dabble~ in music and spend many hours on spotify jumping around my daily mixes. I look forward to seeing all of your lovely faces so soon!
---
Sofia Hahn ('24) – Junior Advisor
Hey Bobcats! Welcome to Bates. I am so excited to meet you all this fall and welcome you to an amazing community! I am looking forward to answer any questions you might have and I can't wait to meet you all! I was born and raised in Tuxedo, NY- a small town that's about an hour from NYC. Now that I live in Maine, I enjoy exploring Portland, Freeport, and Brunswick. I love spending time in the outdoors; some of my favorite outdoor activities are hiking, kayaking, and going to the beach. When I'm on campus, you can find me jogging around the quad, going to club meetings, or eating euphoria cookies in Commons. At Bates, you can either find me on the second floor of Ladd Library stressing over chemistry and biology concepts or in commons hanging out with friends. I am a Biology major, on the pre-health track and I hope to attend Physician-Assistant school after my time at Bates. I look forward to seeing you all on campus in the Fall!
---
Abe Mieses ('23) – Junior Advisor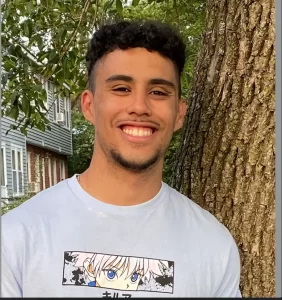 Hey guys! My name is Abraham (or Abe), I'm from Lynn, MA and I cannot wait to be a resource for your first year at Bates. I hope to be a friend that you can come to for advice on a variety of things related to Bates or completely unrelated to campus. I am also co-president of the philosophy club and vice president of the anime club. If club activities are something that interests you please contact me! I am also a neuroscience and math major with friends in a variety of other studies. Please feel free to talk to me about anything that is on your mind because as someone who has made many mistakes in life and at Bates, I would love to make your experience a little easier!