Rand Hall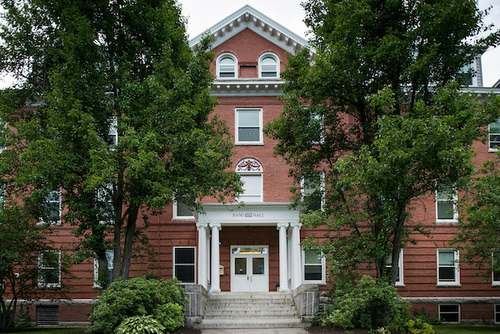 A quiet residence with high ceilings and large rooms, Rand is a great place for First Years to bond within a community that emphasizes responsibility and neighborliness.  With both First-years and Upper Class students totaling 112, Rand blends the environment of a house with the amenities of a large residence hall. All rooms have carpeting.  Rooms without built-in closets have armoires.
---
Meet the Residence Life Staff
Adam Naddaff-Slocum ('22) – Residence Coordinator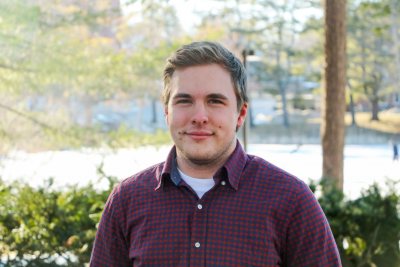 Hi my name is Adam and I am a Senior pursuing a Politics Major, Philosophy and History Minors, as well as Law & Society, Middle East in Global Context, and Identity, Race, and Ethnicity Concentrations. I am a interdisciplinary student from Canton, Massachusetts, and am currently the Co-President of the Bates Legal Society, a Purposeful Work Fellow, and a member of the Men's Club Ice Hockey Team. During my sophomore year I was a Junior Advisor to 18 first-years in Page Hall, mentoring residents in situations ranging from academic to social. I am very excited to serve as the Residence Coordinator Team Leader for Rand Hall and to be an essential resource for first years and upperclass students as they navigate Bates as entering or returning students. My hopes are to attend law school and work as a litigator. Fishing, boating, debating, and trivia are amongst my favorite hobbies.
---
Aidan Riano ('24) – Junior Advisor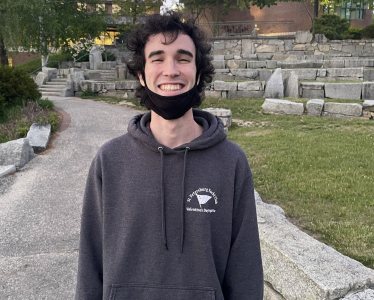 Hi! I'm Aidan Riano and I'm so excited to make the 2021-2022 school year amazing! I'm from New York, but I've also lived in New Jersey and Connecticut. I'm a huge fan of hiking, running, camping, and all things outdoors! I'm majoring in Art and Visual Culture, but more specifically Art History. I'm a huge fan of hanging out in Commons, and love watching the sun rise and set from the top of Mt. David. I'm so excited to experience the rest of Bates with all of you!
---
Alexi Knight ('23) – Junior Advisor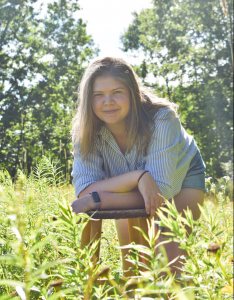 Hi everyone! I'm Alexi and I'm from South Paris, ME, less than an hour from campus. I'm a psychology major and a double minor in music and German at Bates. I'm also vice president of the Filmboard club, a trumpet player in the Bates Jazz Band, an assistant in Ladd Library, and a member of the Bobcat First, which is a cohort for first generation college students. When I'm not studying, I'm usually playing or listening to music, watching movies, hanging out with my pets, or getting outside and going hiking or to the beach. I can't wait to meet you all and have a great year together on the first floor of Rand!
---
Darya Lee ('23) – Junior Advisor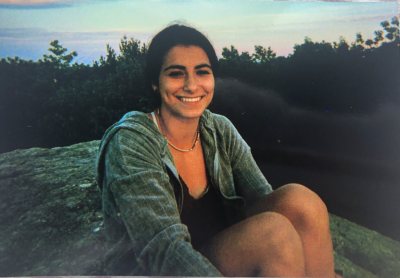 Hey incoming Bobkittens! I hope you are as excited as I am for an amazing year! My name is Darya and I am from Andover, Massachusetts (another J.O.B – Just outside Boston town). At Bates, I am majoring in Biology and Psychology on the pre-med track. My family and friends tell me that my spirit animal is a gazelle. When I am not distracting my friends in Ladd Library at 11pm you can find me rowin down the 'Scog on the women's rowing team or snacking on some Commons Vegan Pad Thai every Thursday. On the weekend you can find me hiking one of the steep peaks of Maine and visiting Nezinscot Farm for some waffles. I can't wait to meet you all and hear about your spirit animals SO soon!
---
Molly Furman ('24) – Junior Advisor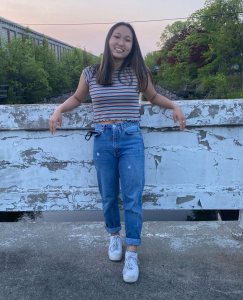 Hey, Bobcats class of 25′!! I am so excited to meet all of you this year. Having a junior advisor my first year at Bates was so helpful, and I hope to pass on that support and guidance to you. I was born in China, but I grew up in Hastings-on-Hudson, New York (about 30 minutes north of Manhattan). I am still undecided, but I am pretty sure I want to major in Sociology and minor in Earth and Climate Science. I am also a member of one of our all-gender acapella groups on campus, so if you ever want to sing or vibe to some good music you can always find me chilling on the lawn in front of Rand. I cannot emphasize how THRILLED I am for this year, and I look forward to seeing you all in the Fall!
---
Emma Rippey ('24) – Junior Advisor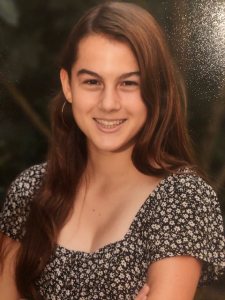 Hey Batesies! My name is Emma Rippey, and I am a JA in Rand for the 2021-2022 school year. I'm from Washington, DC and am planning on majoring in Philosophy and Africana Studies. At Bates, I am part of the all-female-identifying acapella group, the Merimanders, the Campus Safety Student Working Group, Running Club, and the Fem Folx lifting group (which I highly recommend for those who are considering joining!). I would consider some of my strengths to be ranking the Commons desserts and spotting Albert near Parker (Albert is my favorite squirrel on campus). On weekends, I enjoy going to the beach with friends and walking on the river trails.