Wentworth Adams Hall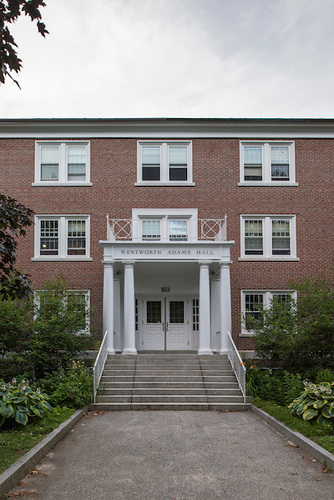 Students come for singles and stay for the community that develops here among respectful and friendly neighbors. And the extraordinary view of Lake Andrews can't be beat!  Adams is the largest residence hall with 165 students. A large lounge and kitchen are on the second floor,  with a large lounge and ample study space on the garden with doors that lead out to the Keigwin Amphitheater.
2019-2020 Junior Advisors:
Aoki Koharu, Jose de Anda, Peter Riley, Sandia Taban, Ben Wilson
2019-2020 Residence Coordinator (Team Leader):
Dale Braza
All rooms have built-in closets and no carpeting.