Wentworth Adams Hall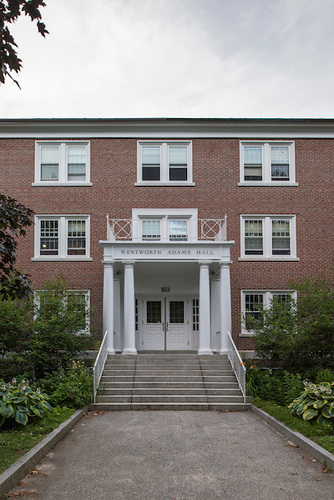 Students come for singles and stay for the community that develops here among respectful and friendly neighbors. And the extraordinary view of Lake Andrews can't be beat!  Adams is the largest residence hall with 165 students. A large lounge and kitchen are on the second floor,  with a large lounge and ample study space on the garden with doors that lead out to the Keigwin Amphitheater.
---
Meet the Residence Life Staff
Julie Jesurum ('22) – Residence Coordinator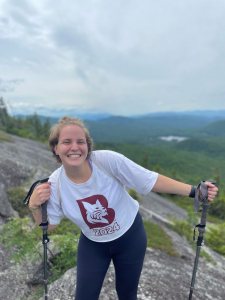 Hi! I'm Julie! I'm from "just outside of Boston" (a "J-O-B") like almost half of the students on Bates' campus, and I love sugar, music, and sleep! I'm senior studying biochemistry in preparation for veterinary school, and you won't be mistaken if you find me barking at someone's dog on campus. You can also find me playing trumpet and french horn and singing in an a capella group in Olin, programming with Res. Life and Peer Health, enjoying fruit pizza in Commons, and dabbing across campus. I'm psyched to be part of Residential Life for my third year as the RCTL of Adams and I can't wait to be introduced to new faces throughout the year!
---
Sabrina Mohamed ('24) – Junior Advisor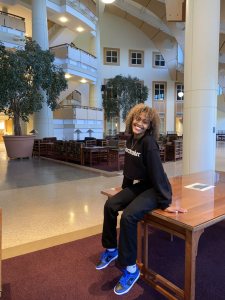 Hey! I'm Sabrina Mohamed, and I was born and raised in Minneapolis, MN. My parents are from the Middle East and Ethiopia (I have a ton of pride in that, lol). I enjoy meditating, listing to podcasts, spa days, blasting music. My favorite artists are A BOOGIE WITH THE HOODIE, Nicki Minaj, Drake, Kanye, UMI, Frank Ocean, King Von, and NBA youngboy. Fun fact I speak five languages.
---
Alex Voight-Shelley ('24) – Junior Advisor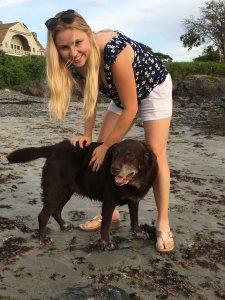 Hi everyone! My name is Alex Voight-Shelley and I am a rising sophomore from State College, Pennsylvania. I'm a passionate golfer and I play for the Bates women's golf team. I am currently undecided for my major but am thinking about psychology or rhetoric. I love the outdoors so I enjoy running, hiking and exploring different areas of Maine. I also ski in the winter and am a certified ski instructor. Recently I've been learning how to cook (and burn) new foods but I can make a tasty strawberry jam ;). At Bates I enjoy studying at Ladd library or taking walks around the puddle. I'm so excited to introduce you to Bates and the surrounding area! I'm here to help you transition into our community and make you feel welcome and at home. I'm looking forward to meeting you all!
---
Katherine (Kat) Merisotis ('23) – Junior Advisor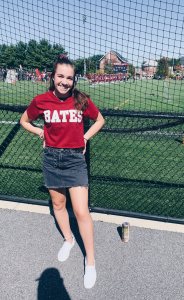 Welcome to Bates, Bobkittens! I am super excited to be a part of the Residence Life Staff and to aid in your transition to college. My name is Katherine Merisotis (Kat), I am from Coventry, CT. I am going to be a junior in the fall majoring in Biology with a minor in Mathematics. At Bates I participate in an extended array of campus life organizations, Co-President of Club Volleyball, Facility Manager in the Athletic Department, and Photographer for The Bates Student. I love to stay super active in my free time so if you ever are looking for me on campus, I am most likely in Davis Fitness Center weightlifting. Some fun facts about me are that I have two dogs, Daisy and River, I have watched Gilmore Girls over 8 times, and I am a huge college football fan, ROLL TIDE! I can't wait to meet you guys in the fall and get to know each one of you!
---
Jane Gordon ('24) – Junior Advisor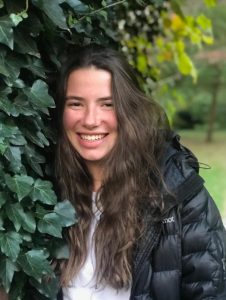 Hi class of 2025! Welcome to Bates. I'm Jane, a JA in Adams. First year center is designed to be a safe, inclusive and all around fun place to get to know people, and I couldn't be happier to be part of this experience for new students. I'm a Sophomore from Chicago. I have lived in Chicago almost my whole life, except for a few years in Middle School when I lived in Bordeaux, France. I'm interested in studying French, Education and Sociology, but am still a little unsure! In my spare time, I like walking, biking, doing art projects, listening to music and baking. Commons has some pretty great deserts that I can't wait for you all to try!
---
Ray Joseph ('22) – Junior Advisor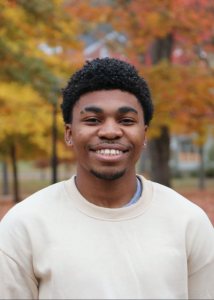 Hello everyone! My name is Ray Joseph and I will be your JA on fourth floor Adams. I'm a senior from Norwood, Massachusetts majoring in History and a couple of GECs. In my free time I enjoy playing basketball, going for nature walks, and listening to music. My favorite part of being at Bates is the beautiful campus, intellectually stimulating class environment, spending hours at commons with friends, and meeting different people from different parts of the world. Big Celtics fan.
---