Laser Tag in Ladd Library!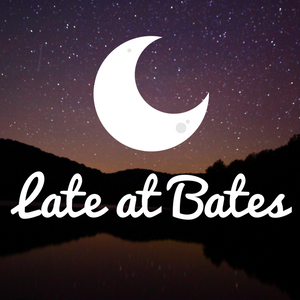 Many monumental events have occurred in libraries throughout history, ranging from the tragic fire in Alexandria to Hermione Granger discovering that a basilisk was petrifying all those muggle-borns. But perhaps no greater event has occurred in a library than that which happens

this Friday

…
Lazer Ladd is back for its fourth installment!

This Friday

, Ladd Library once again opens its doors to host a night of laser tag in the basement. Crouch behind bookshelves, crawl under tables, and dash through the Dewey Decimal system. Sign up solo or with a group as the Green Team faces off against the Orange Team in 15 vs 15 person showdowns.
Sign up with the link below to join the most intense night in the library (that isn't during finals week), presented by Late at Bates and Information and Library Services. Games last 15 minutes and run from

10:15-1:00 am.
PARTICIPANT NAMES WILL BE CHECKED AT THE MAIN ENTRANCE, SO YOU MUST SIGN UP IN ADVANCE TO PARTAKE!
Contact Ben or James at broop@bates.edu  with any inquiries.