Maine Reciprocal Borrowing Program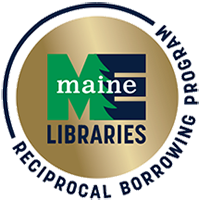 Bates is participating in MRBP!
Any Bates faculty, staff or student in good standing with the library can take your Bates ID card to any of the 67 other participating libraries and check out materials in person. It is referred to as "walk-in" borrowing because it essentially turns your Bates library card into a "statewide" library card!
For more information, please visit https://www.maine.gov/msl/libs/reciprocal_borrowing/.