Student Textbook Survey
Do you think textbooks are affordable? Take our survey and make your voice heard!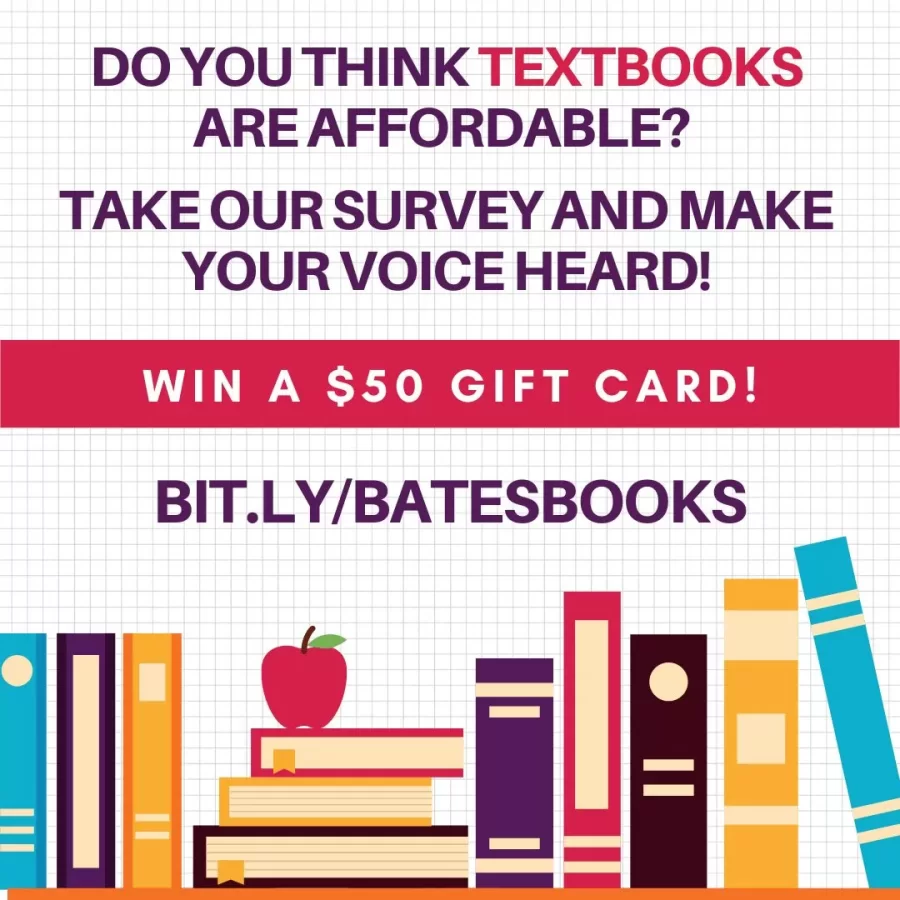 Ladd Library is sponsoring a survey to gain a better understanding of how textbook costs impact our students. Please take the time to fill out the survey bit.ly/batesbooks and have your voice heard! Responses are anonymous and will be accepted through September 28th. After the survey you can enter to win a $50 gift card. The results of this survey will contribute to the college's efforts in the movement toward affordable course materials. This survey is sponsored by Ladd Library. For more information, please contact batesscarab@bates.edu.