MLK Day 2020
Dear Bates Faculty, Staff, Students, and Community members,
The Martin Luther King Jr. Day Planning Committee writes to solicit workshop proposals for the MLK Jr. Day 2020 observation at Bates. The theme for MLK Day 2020 is, "From the Ground Up: Inequity, Bias, Privilege, Structure, Death."
Workshop proposals are due on October 21st, 2019. Please submit your workshop proposals here. The full CFP can be found below.
As always, the success of the day depends on the engagement of all members of our community. We look forward to reading your proposals and joining with you on MLK Day 2020 (Sunday and Monday, January 19 and 20) to remember Dr. King's legacy and continue his unfinished work.
Best wishes,
Michael Sargent and Susan Stark
MLK Day Planning Committee co-chairs
On behalf of the MLK Day Planning Committee
From the Ground Up: Inequity, Bias, Privilege, Structure, Death. The Jan. 20 keynote address will be offered by Jennifer Lynn Eberhardt, professor of psychology at Stanford University, who will speak on the topic Biased: Uncovering the Hidden Prejudice That Shapes What We See, Think, and Do.
The theme for Bates' 2020 MLK Day observance is
Sunday, Jan. 19
2pm | An American Ascent
Film and discussion
. This documentary by directors George Potter and Andrew Adkins follows the first group of African American climbers on Denali. Reflecting this year's MLK Day theme, "From the Ground Up," the film addresses race and the outdoors as the team is filmed ascending the 20,310-foot peak of North America's tallest mountain. (2017, 66 min.)
Led by
: Alice Doughty, Lecturer in Geology.
Pettengill G52
7pm | The Rev. Dr. Martin Luther King Jr. Interfaith Service
A service of song, reflection, and dance to stir our spirits and set our intentions for the transformative learning that will take place on Martin Luther King Jr. Day. We welcome our guest preacher, Rev. Dr. Theon Johnson III, a former pastor at Glide Memorial in San Francisco and the current pastor of Downs Memorial United Methodist Church in Oakland, Calif.
FMI
207-786-8272.
Olin Concert Hall
8pm | Sankofa: Invisible Women rehearsal
Open rehearsal
. Sankofa is a Bates student organization that explores the history and experiences of the African diaspora through an annual MLK Day performance. This is a dress rehearsal for the 2020 piece, which focuses on the stories and perseverance of women of color who are ignored within the Bates and Lewiston communities. Free but tickets required:
bit.ly/sankofa20-rehearse
.
Schaeffer Theatre
Monday, Jan. 20
9–10:30am | The Rev. Dr. Martin Luther King Jr. Day Keynote
Alumni Gymnasium
Welcome/Overview
Alexandria Onuoha '20 A. Clayton Spencer, President of Bates College
Introduction of Keynote Speaker
Michael Sargent, Associate Professor of Psychology
Keynote Address
Biased: Uncovering the Hidden Prejudice That Shapes What We See, Think, and Do
Jennifer Lynn Eberhardt
, Professor of Psychology, Stanford University A social psychologist at Stanford, Eberhardt investigates the consequences of the psychological association between race and crime. Through interdisciplinary collaborations and a wide ranging array of methods — from laboratory studies to novel field experiments — Eberhardt has revealed the startling, and often dispiriting, extent to which racial imagery and judgments suffuse our culture and society, and in particular shape actions and outcomes within the domain of criminal justice.
Close
James Reese, Associate Dean for International Student Programs
10:45am–4:30pm | Exhibitions
German Art, American Vision: Understanding How Miracles and Glory Abound Addresses Historical Narratives
Installation
. Vanessa German's exhibition
Miracles and Glory Abound
uses the familiar painting "Washington Crossing the Delaware" by Emanuel Leutze as the starting point for its sculptures. Using her own power-figures to imitate Leutze's composition, German sparks a conversation about public memory and rewriting history through the lens of privilege. This installation includes discussions and reflections to increase awareness of the power of national myths to shape our understanding of history.
Presented by
: Elizabeth Boyle, Museum Education Fellow.
Museum of Art
Memphis, 1968: Mixing Material and Virtual Realities
Virtual reality experience
. Derek Ham's interactive virtual reality (VR) video
I Am a Man
explores the 1968 Memphis sanitation workers' strike as one of the events leading up to the assassination of Dr. King. The VR provides a personal experience that deepens our understanding of the struggles of the Black workers and residents of Memphis. Along with Ham's award-winning VR experience, the exhibit includes replicas and copies of primary documents from the Memphis strike.
Led by
: Cori Hoover, Academic Technology Consultant, and Chris Schiff, Music and Arts Librarian.
Organized by
: Michael Hanrahan, Director for Curricular and Research Computing.
Coram 102
10:45am–12:15pm | Workshops Session I
Policing Difference: Providing Tools to Protect and Empower Students of Color at Bates and Beyond
Workshop
. Students of color and Bates Security have been seeking ways to bridge gaps of understanding and empathy. Many students report that they have been dismissed or personally penalized due to their race, religion, gender, and/or sexuality. This panel acknowledges the relationship between these two groups, and proposes solutions to ensure that students of color feel safe on campus.
Led by
: Noelle Chaddock, Vice President for Equity and Inclusion, Rachel Retana '22, Tabatha Roman '20, Amanda Brea '20.
Organized by
: Joshua Redd '21.
Pettengill G52
Anti-Racist Tools to Defeat 'Ignorance'
Workshop
. Former Bates professor José Villagrana conducts a practical exercise based on Ibram X. Kendi's work on the history of racism and how to defeat some of its fallacies. The workshop maintains that anti-racist definitions and practices become strong tools in a debate when they debunk the naïve idea that racism has its origin in ignorance.
Led by
: José J. Villagrana, Assistant Professor of English, San Jose State University.
Moderated by
: Baltasar Fra-Molinero, Professor of Spanish.
Sponsored by
: the Humanities and Interdisciplinary Studies divisions, the departments of English and Spanish, and the programs in Africana and Latin American Studies.
Pettengill G65
'We may ignore Gandhi at our own risk' — Martin Luther King Jr.
Workshop
. In the 21st-century world, where Western and Eastern cultures grow in tandem, interpretations of religion are increasingly questioned, and identities are created in multilingual settings, bias persists in multiple forms. 2019 marked the 150th birth anniversary of Mohandas Karamchand Gandhi, who influenced King during the American civil rights movement decades after Gandhi's death. Both upheld values of nonviolence, and a similar interpretation of truth. Yet, when crossing borders as students and migrants alike, we come to realize the importance of individual vs. grouped identities, many of which remain divided by ethnicity, nationality, and gender. This discussion focuses on interpretations of truth, both as it intersects global cultures and in its relevance at Bates.
Led by
: Mamta Saraogi '21.
Sponsored by
: Sangai Asia.
Pettengill G21
Environmental Reproductive Rights
Especially among people of color and low-income communities, women's health can serve as a gauge for the health of the local environment, as shown by a case study of the Akwesasne, a Mohawk American Indian community located downstream from industrial sites on the New York/Canadian border. Through this study, we see the intersection of environmental justice and reproductive justice. In this workshop, we will briefly explore this history of environmental reproductive justice to understand the broader implication for Indigenous groups.
Led by
: Dianna Georges '22 and Nina Moskowitz '20.
Sponsored by
: Environmental Coalition and Reproductive Justice Club.
Pettengill 162
Free Speech, White Privilege, and Campus Climate: Examining the Georgia Southern Book Burning and a Look Forward
Presentation
. On Oct. 9, 2019, Latina author Jennine Capó Crucet gave a talk to first-year students at Georgia Southern University who were required to read her novel
Make Your Home Among Strangers
for a course. White privilege was a topic of the talk, and sparked a backlash that included a burning of her book by a small group of students and a student stakeout of Capó Crucet's hotel, causing her to change rooms and cancel a lecture the next day. The book-burning inspired a campus protest and aroused discussions centered on issues of free speech, white privilege, racism, and campus climate. During this presentation, Chad Posick will recount the timeline of the events at Georgia Southern, guide a discussion of free speech, white privilege, and racism, and chart steps toward improving the campus climate at colleges and universities.
Led by
: Chad Posick, Associate Professor of Criminal Justice and Criminology, Georgia Southern University.
Commons 221–222
I Am Not Your Negro
Film and discussion
. Based almost entirely on the writings of James Baldwin, Raoul Peck's film is a radical, up-to-the-minute examination of race in America, using Baldwin's own words and a flood of rich archival material.
I Am Not Your Negro
is a journey into Black history that connects the past of the civil rights movement to the present of #BlackLivesMatter. (2016, 93 min.)
Led by
: Cynthia Baker, Professor of Religious Studies.
Commons 226
Using K-3 Picture Books to Address Race and Racism With Children
Presentation
. Ever wonder how to address racism and structural inequality with children? Children and caregivers are invited to a book reading and age-appropriate activities designed to meaningfully engage children of all ages in the topic of race and racism. This event is hosted by the team behind the
Diverse BookFinder
, a collection of thousands of picture books featuring Black and Indigenous people and People of Color. The collection was founded by Professor of Psychology Krista Aronson in collaboration with children's book creator Anne Sibley O'Brien and Brenna Callahan '15. Part of the permanent Ladd Library collection, these books are available to everyone at Bates and beyond for personal use, research, and education.
Led by
: Andrea Breau, DBF Project Coordinator and youth studies scholar, and Anne Sibley O'Brien, DBF co-founder and children's book creator.
Muskie Archives
12:15–1:15pm | Midday Programming
Lunch in Commons
$6.00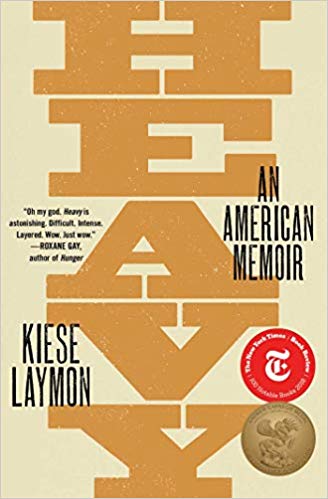 Heavy: An American Memoir by Kiese Laymon
Book discussion
. This session is for those who signed up for the book club.
Led by
: Perla Figuereo '21, Teresa Chico '22, Osceola Heard '22, and Joshua Redd '21.
Commons 221–222
1:15–2:45pm | Workshops Session II
Enduring Values? A Discussion of Abolition, Enslavement, and Bates History
Presentation
. Ask anyone on campus about Bates College's founding, and chances are you'll be told our institution was "founded by abolitionists" and "open to anyone, regardless of race or gender, from its start." This rosy-eyed campus lore is both true and incomplete. Our college was both founded by abolitionists and originally funded by a cotton textile manufacturer who derived the majority of his wealth from slave-picked cotton. This workshop will feature a short historical presentation about the intricacies of early Bates history, followed by group discussions about what to do with this history. Content will be based on research from the course "Historical Methods" and Emma Soler's yearlong thesis. We hope this presentation will educate the Bates community about the complexities of our history as well as continue the conversation about how we talk about our founding and what, if any, reparations should be made by Bates.
Led by
: Emma Soler '20 and Ursula Rall '20.
Dana 119
Identity in the Workplace: How Does Who I Am Inform Where (and How) I Work?
Panel
. How does my identity impact how I engage in purposeful work after Bates, in graduate school, and in professional opportunities? How will I know if my identity (or intersection of identities) will be welcome in a workplace or graduate program, and how can I evaluate such an environment beforehand? What will I do if the environment is not inclusive? How can I use my time at Bates and my Bates network to prepare for these choices? These are questions that we often don't consider until we are situated in a professional environment — yet it's just such questions that will confront many of us, especially when we're in the minority at our workplace. The four alumni in this panel have navigated their identities (as defined by gender, race, sexual orientation, faith, and other aspects of self) along their professional pathways. They will discuss the role of identity in their choices of industry, organization, geography, and professional engagement and opportunities. We envision a space for our alumni to share their challenges, strategies, and reflections as we work as a community to prepare students to define for themselves who they are and who they want to be in the workplace.
Moderated by Bates Center for Purposeful Work staff
: Hoi Ning Ngai, Associate Director, Employer Engagement and Business Advising, and Karen Daigler, Director of Graduate and Professional School Advising.
Co-organizer
: Allen Delong, Senior Associate Dean, Center for Purposeful Work.
Pettengill G52
Creating New Imaginaries: Artists and Critical Resistance
Workshop
. This workshop will explore how artists in a range of mediums shape our ability to understand structural violence and our capacity to critically resist it. We'll reflect on how art can influence our awareness and stimulate new visions and community engagement. We'll look at how selected artists — including Minerva Cuevas, LaToya Ruby Frazier, Ja'Tovia Gary, Simone Leigh, and Hank Willis Thomas — engage with topics including racism, anti-immigrant policies, and health inequities.
Led by
: professors Ian Khara Ellasante (Gender and Sexuality Studies), Melinda Plastas (Gender and Sexuality Studies), Asha Tamirisa (Music), and Carolina González Valencia (Art and Visual Culture).
Pettengill G21
Environmental Justice Mapathon
Workshop
. Each year, "natural" disasters around the world kill nearly 100,000 people and affect or displace 200 million more. Environmental disasters are rarely inevitable, and often result from policies that systemically value the comfort of people in wealthy, Western countries over the lives and livelihoods of people in the Global South, poor people, and people of color. Recent disasters including Hurricane Maria illustrate how environmental catastrophes signify global inequality as much as they do natural processes. Humanitarian responses to these crises, particularly when vulnerable communities are involved, are frequently hampered by the lack of good mapping data, depriving first responders of information needed for important decisions about their efforts. This workshop will consider the relationship between spatial data access and environmental justice, with a significant hands-on component. Participants will be trained (no previous experience required!) to help map these parts of the world as a contribution to the Missing Maps project (
www.missingmaps.org
). Using satellite imagery, participants will learn to trace buildings, roads, and other infrastructure; these data will then be added to OpenStreetMap, a free and open-source mapping platform, making the data available to humanitarian organizations on the ground for their risk and disaster planning. This workshop will create capacity for future mapathons in response to disasters; and introduce the Bates community to the complexities of global humanitarian work, the relationships between systemic inequality and disaster events, and the obligations of better-resourced groups to those in need in times of crisis.
Led by
: Carissa Aoki, Lecturer in Environmental Studies; Anelise Shrout, Assistant Professor of Digital and Computational Studies; and Sonja Pieck, Associate Professor of Environmental Studies.
Pettengill 329
Celebrating Our Wild Tongues: Language Diversity at Bates College, in Lewiston, and Beyond
Workshop
. An introduction to and celebration of language diversity. We'll begin with a brief overview of language diversity to illustrate the historical legitimacy of multilingualism, the origins of standard English as the dominant dialect in academia, the problems that ensue from the reification of this particular dialect, and the importance of supporting global Englishes today. As researchers have documented, the unyielding emphasis on standard English in academic settings is not only at odds with research about language, but also creates barriers to academic success and perpetuates racism. To address these problems, we will share research from scholars such as Geneva Smitherman-Donaldson, Vershawn Ashanti Young, Neisha-Anne S. Green, and Suresh Canagarajah, who build on work in descriptive linguistics and advocate code-meshing pedagogies as essential to antiracist education. These pedagogies ask us to see dialects as overlapping living systems with code words, phrases, and patterns of speech that migrate across discourse communities. These pedagogies require us to understand the differences between mistakes and deliberate choices that follow the conventions of dialects other than standard English. After this review, we'll listen to works by members of the Bates and Lewiston communities that embody multilingualism and code meshing. We'll conclude with a code-meshing writing activity that will allow participants to explore their own multilingual identities and offer an invitation to continue this work via a learning community.
Led by
: Stephanie Wade, Lecturer in Humanities and Assistant Director of Writing, Selam Murphy '22, Sarah Raphael '21, Eliana Al-Konsul '22, Ma. Cherrysse Ulsa '20 and Alexandria Onuoha '20.
Pettengill G65
Roots of Revolution and Resolve: A Dramatic Interpretation of the Anti-slavery Efforts of Black Colonial Americans
Plays
. Principles of the Enlightenment inspired the Founding Fathers as they led the American colonies toward the uncertain future of a country built on ideas rather than just race, ethnicity, and tribalism. Those ideas, however, were not exclusively the intellectual property of wealthy White men, but reached down through the levels of society to the lowest rung of the economic and ethnic social ladder, the Black Americans of Colonial Boston. They were just as much property as their Southern counterparts, yet certain advantages enabled them to challenge the system of chattel slavery. Their smaller numbers made them less of a threat and allowed them access to education, religion, and the court system in a way that was not seen elsewhere. These efforts would lead to the beginnings of Black intellectual life in America and play an important, if overlooked, part in the development of the African American identity. The two plays in this presentation dramatize efforts at achieving either freedom or a certain level of autonomy. The first is based on the story of Mark and his sister Phyllis, who used the Bible and Colonial precedent to reach the only logical solution to an abusive master: murder. The other play depicts the presentation of a petition to end slavery. The attempt, led by community leader Prince Hall, shows how access to the legal system gave Black Bostonians hope that they would have a voice in their own destiny, no matter how small that voice may seem.
Led by
: Cliff Odle, Lecturer in Theater, Anne Engel, Executive VP-Revolutionary Spaces and Amberly Solo, Stage Manager (NOTE: Session is repeated in Workshops Session III.)
Pettigrew Hall, Gannett Theater
A Discussion of Race and Bias in Lewiston Public Schools
Workshop
. This workshop will focus on ways that race and bias contribute to the educational experience of people of color, specifically young people who attend afterschool programs at the Hillview community. First- and second-generation East African immigrants (most of the participants in Hillview afterschool programs are East African) will share their academic and social experiences in Lewiston public schools. Specifically, students will discuss how methodological and procedural practices in the Public Schools impact their opinions of school and their ability to feel comfortable in the school environment. This event will provide a space where Lewiston youth can work collaboratively with Bates students and faculty and community members on social injustice, and will ultimately give marginalized individuals the opportunity to discuss their challenges and look at first steps toward developing solutions. In addition, the event will showcase the research and efforts of the Hillview youth as they have strived to understand challenges in their academic experience that arise from bias and other social factors.
Led by
: Ellijah McLean '20, Justice Prewitt '20, Areohn Harrison '20, Willky Joseph '20, Julia Maluf '21, and Avery Spear.
Commons 221–222
Invisible in Plain Sight: An Economy on the Backs of Our People
Panel
. A panel and community conversation with Latinx workers employed in the lobster industry in southern Maine. Workers will share why they left their home countries, the hope and new lives they sought in Maine, and the realities of living in a country that relies on their labor but denies them humanity and dignity. We will address racism, barriers to collective organizing, living in the space between home and a new place, the need for integration and belonging, and what must be done to support Latinx people in our state.
Led by
: Crystal Cron, president of the Latinx community organization Presente! Maine and a community organizer; and Edier Ramirez, a community organizer.
Commons 226
Returning to Dadaab: A Somali Refugee Returns from Lewiston to Kenya
Screening
. During the screening of this virtual reality video, viewers will accompany Maine resident Shuab Mahat on a journey to the Dadaab Refugee Complex in eastern Kenya. Returning to Dadaab for the first time since being resettled in the U.S. 15 years ago, Mahat goes there to reconnect with his mother, siblings, and grandmother. He wants to understand why his family, along with a quarter of a million other refugees, are stuck in the desert with scarcely any possibility of getting out. There will be six individual VR screening stations, each with headsets and earphones. The video lasts 13 minutes. Filmmakers Mahat and Daniel Quintanilla will be present for informal discussions with viewers. The session will conclude with a short discussion led by Mahat and moderated by anthropology professor Loring Danforth.
Led by
: Daniel Quintanilla.
Moderated by
: Loring Danforth, Charles A. Dana Professor of Anthropology.
Commons, Fireplace Lounge
3–4:30pm | Workshops Session III
Roots of Revolution and Resolve: A Dramatic Interpretation of the Anti-slavery Efforts of Black Colonial Americans
See Workshop Session II for details.
Pettigrew Hall, Gannett Theater
The Role of Christianity in Martin Luther King's Civil Rights Mission
Workshop
. When we think of the work that Martin Luther King Jr. did to push for a more equal, more just society, his great speeches and organizing role for marches and protests tend to come to mind. We often forget that he was a pastor, someone for whom Christianity was a huge part of life. How did King's Christian beliefs influence his stance on social issues like systemic racism and segregation? How does Christianity influence these issues in the present day? And how does Christianity move on from the part it played in encouraging some of these inequities?
Moderated by
: Raymond Clothier, Associate Multifaith Chaplain.
Organized by
: Senyo Ohene.
Sponsored by
: Bates Christian Fellowship and the Multifaith Chaplaincy
Pettengill 162

White Fragility and You
Book discussion
. A discussion of the book
White Fragility: Why It's So Hard for White People to Talk about Racism
by Robin DiAngelo. Please read the book (
or its summary published by Scorpio Digital Press
) prior to attending this event. Group discussion prompts by chapter, with a focus on the final chapter, "Where Do We Go From Here?"
Led by
: Daphne Comeau, Administrative Assistant for Annual Giving, Office of College Advancement, and Noelle Chaddock, Vice President for Equity and Inclusion.
Pettengill G52
Martin Luther King and #BlackLivesMatter
Presentation
. Dr. King's legacy has often been used to celebrate post-racial progress. Yet groups like #BlackLivesMatter, which currently protest and organize against anti-Black violence, challenge such notions of progress. This workshop will examine how King's legacy corresponds to the #BlackLivesMatter movement. Students will present on critical themes that historic and contemporary Black activism raise, such as: (1) the repetitious nature of police brutality (2) the devaluation of Black life (3) the role of capitalism/colonialism in creating social value and (4) the pervasiveness of Black death. Discussions will examine how activist movements have grappled with these issues and placed the struggles of Black folk at the forefront, while building "From the Ground Up."
Led by
: Cassandra Shepard, Visiting Assistant Professor of Africana.
Pettengill G65
Dismantling the Dangers of White Feminism
Workshop
. The face of feminism is often associated with cisgender, heterosexual white women. This assumption has led to disproportionate effects on health, education, politics, and representation of racial and sexual minorities. This workshop aims to raise awareness of how we deconstruct feminism through the intersectional lens. Roundtable seating will encourage participation and discussion.
Led by
: Alexandria Onuoha '20, Katherine Cabral '20 and Kyle Larry '21.
Pettengill G21
Creating Equitable Learning Environments
Workshop
. Participants will explore their own definitions of equity, address personal biases, understand "-isms" and microaggression, and share ideas about how to build relationships in learning environments that support restorative vs. zero-tolerance practices.
Led by
: Rebecca Cole and James Ford. Ford is the Restorative Practices Coordinator for the Lewiston public schools, and he and Cole are facilitators for the National Education Association's Leaders for Just Schools curriculum.
Commons 221–222
Foreignizing the Process at Immigrant Legal Advocacy Project
Presentation
. While "visibility" in translation studies shines a light on its political stakes, within immigrant advocacy that concept loses traction: the source voice is the voice of asylum-seekers encountering the full weight and power of our legislative process. How can we as translators navigate the concepts of visibility in translation, of choosing whether to stretch a language to the rhythms of difference or to contain it? Today's immigrant communities in Lewiston have changed: Where once Franco-Canadian millworkers came looking for a better life, now refugees from central African countries come in flight from war, trauma, and injustice. Bates students in French and Francophone Studies use their bilingual, and increasingly bicultural, skills with the Immigration Legal Advocacy Project, as well as the Immigration Resource Center, to translate and voice immigrants' stories — narratives always at risk of erasure when assimilated through the legal lens of an asylum request. In this talk, seniors Emma Wheeler, Elizabeth Kiley-Bergen, and Will Weeks present and reflect on the stakes in translation: from their position of power and privilege, how do they translate the other's voice without imposing their own culture or the power structures of a legal process? How do they foreignize an administrative process?
Led by
: Emma Wheeler '20, Will Weeks '20, Elizabeth Kiley-Bergen '20.
Organized by
: Laura Balladur, Lecturer in French and Francophone Studies.
Commons 211
4:45–5:30pm | The Rev. Dr. Benjamin Elijah Mays, Class of 1920, Debate
This ever-popular contest between Morehouse College and Bates students honors Dr. Mays, a Bates debater, longtime president of Morehouse, pioneer of the civil rights movement, and primary mentor to Martin Luther King Jr. This year's motion: "This House believes that social movements should propose policies that radically reimagine society rather than prioritizing incremental change." Free but tickets required:
bit.ly/debate20.
Olin Concert Hall
Sankofa presents Invisible Women
Performance
. Sankofa presents an opportunity for the Bates and Lewiston communities to witness the work of Bates students creating a message to be valued and reflected upon. For Sankofa 2020, the show will focus on the stories and perseverance of women of color that are ignored within the Bates and Lewiston community.
SOLD OUT
Schaeffer Theatre