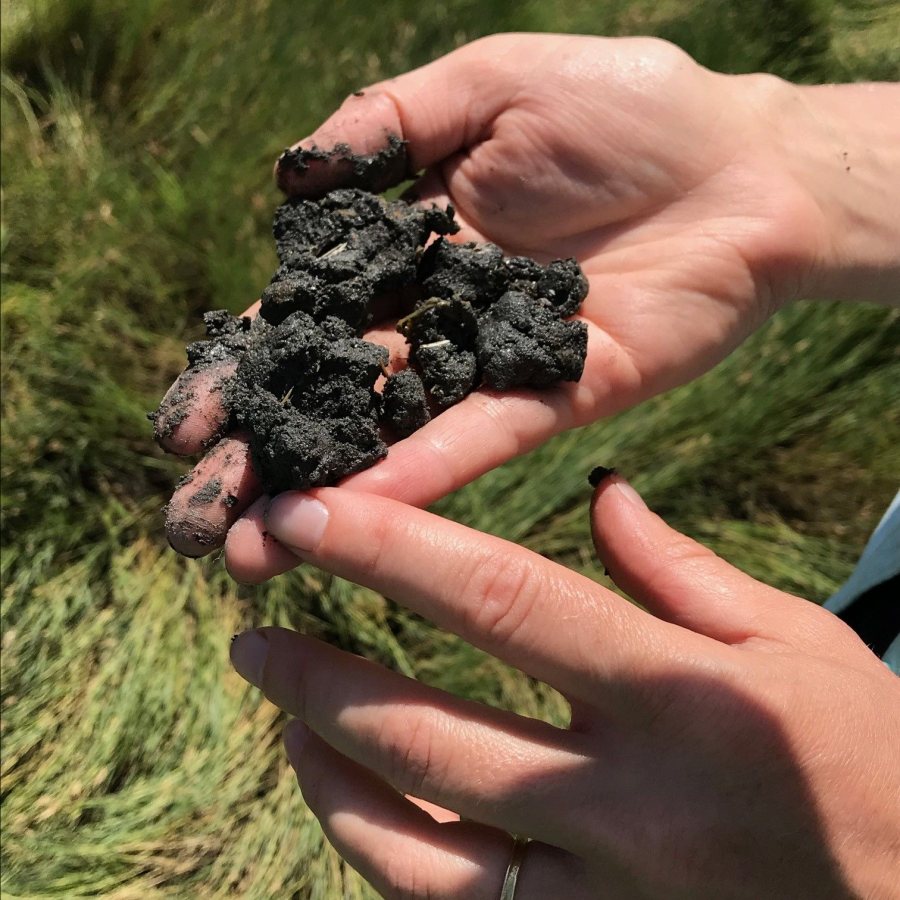 Chronicle Of Mud WALK at Bates-Morse Mountain
Saturday, November 17, 2018 — 11:45am

Meet in the Morse Mountain Parking Area
,
show map
Join artist Julie Poitras Santos and Bates College professor of Geology, Beverly Johnson, for a walk in the Sprague River intertidal zone and salt marshes on the Phippsburg peninsula in the Bates-Morse Mountain Conservation Area.
We'll take a marsh core sample and place human experience next to geologic timescales, reading the soil stratigraphy, and discussing how the marsh records history and reflects climate changes; and we'll consider our own body's relationship to time and record keeping.
Time and weather permitting we will walk to the top of Morse Mountain and discuss former sea levels from 12,500 years ago. Look forward to slowing down, learning about local geology, reading poems, and sharing stories with a small community of walkers.
This walk is part of the Bates Museum of Art exhibition, Anthropocenic: Art About the Natural World in the Human Era, and connects to Poitras Santos' work, Chronicle Of Mud, in the exhibition.  For information about the exhibition and other programs, visit bates.edu/museum.