Synergy Fellow for Museum Education
Are you interested in pursuing a career in museum education? The Museum of Art Synergy Fund sponsors an Education Fellowship to afford a recent graduate a nine-month period (academic year/September through May) in which to extend their education and professional training. This position is an entry-level museum position. The Fellow will be an integral part of the Museum of Art staff, assisting the Education Curator with the planning, deployment, and evaluation of the museum's educational programming that integrates the exhibitions and collections into k-12 curriculum and the Bates campus community. The Fellow also manages the Student Museum Group and works to integrate museum programming with the cultural and social life of Bates.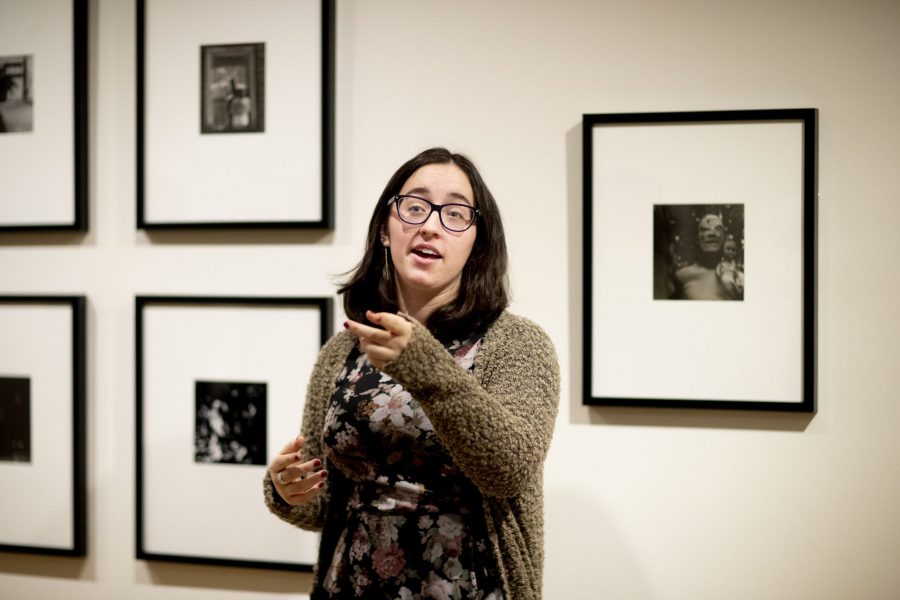 Students interested in competing for the fellowship should consider its requirements when selecting their courses. The position requires BA or BS with coursework in Education and classroom experience or equivalent; strong writing and communication skills; and excellent organization skills and attention to detail. Candidates will be at an advantage if they have a concentration in Education; coursework in Art History or Studio Art; familiarity with educational and social web-resources and web design; experience working in a museum or other educational setting; computer image and design software and database experience. Because the Fellowship may be renewed for a second year, it is not necessarily available each year.
For inquiries and to learn more about the status of the fellowship, contact the Education Curator.
---
The Museum Education Fellow is funded by the Synergy Fund and the Jane Costello Wellehan Endowment Fund. 
The Synergy Fund is an endowment established by generous long-time Museum of Art and Bates supporter, Leander W. Smith (1932 – 2014). Activated in 2015, the Synergy Fund supports transformative synergies between the Museum and academic disciplines at Bates through Interdisciplinary Exhibitions, the Collections Diversity Acquisitions Fund, Synergy Museum Fellowship Program, Faculty Scholar Course Release Grants, Collections Access Fund, and Paid Student Internship Program. 
The Jane Costello Wellehan Endowment Fund was established by generous and long-time Friend of the Museum and Museum of Art supporter Jane Costello Wellehan '60 (1938-2019). In addition to this endowment, Jane left her art collection to the museum. Activated in 2019, the fund supports the Museum of Art with acquisitions, exhibitions, internships, and educational programming.