Language Arts Live presents eclectic author Ander Monson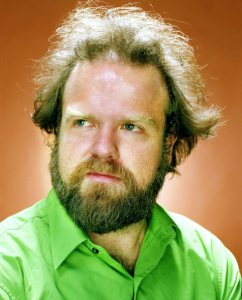 Author Ander Monson, author of the 2005 poetry collection Vacationland and this year's nonfiction Vanishing Point, visits Bates College to read from his work at 7:30 p.m. Wednesday, Nov. 17, in Skelton Lounge, Chase Hall, 56 Campus Ave.
The event is open to the public at no cost. The Language Arts Live series is sponsored by the English department, the Learning Associates Program, the Humanities Fund, the programs in African American studies and American cultural studies and the John Tagliabue fund. For more information contact 207-786-6256 or 207-786-6326.
The New York Times Sunday Book Review described Monson as "a poet, novelist, essayist, editor, designer of both Web and print pages, and compulsive techno-tinkerer, and he's always got multiple projects brewing."
His other books include the fiction Other Electricities (Sarabande Books, 2005); the nonfiction Neck Deep and Other Predicaments (Graywolf Press, 2007) and another poetry volume, The Available World (Sarabande, 2010).
In his introduction to Neck Deep, Robert Polito called Monson "so cunning and quick-witted as an essayist that it's almost easy to miss just how touching, how human, how stubbornly elegiac his writing can be."
Originating from Michigan, Monson lives in Tucson, Ariz., where he edits the magazine DIAGRAM and the New Michigan Press, and teaches at the University of Arizona.
View Comments