Jones '92 to discuss film and teen violence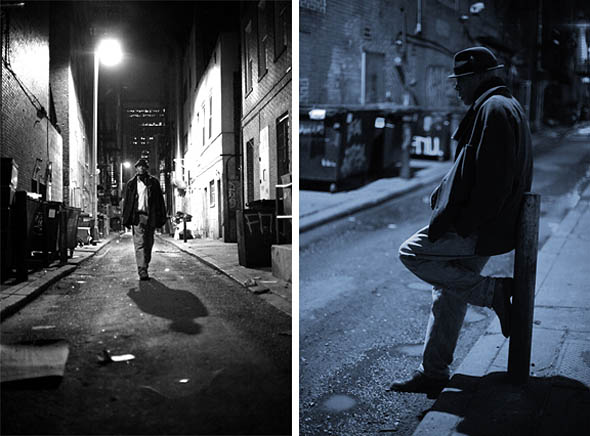 Ozzie Jones '92, a writer and director for stage and film, discusses how film can bring the voices of young people into the discussion about teen violence in a Bates event at 7:30 p.m. Monday, Oct. 17, in the Benjamin Mays Center, 95 Russell St.
Jones is the inaugural speaker in the Dr. Benjamin E. Mays Alumni Lecture Series, presented by the Office of Intercultural Education. For more information, please contact 207-755-5980 or rdavis@bates.edu.
Jones will discuss My Block is Crazy, the 2011 documentary film he directed that examines the issue of everyday violence from the perspectives of inner-city Philadelphia youth.
The project is based on the work of 20 students from five high schools who, equipped with Flip camcorders and basic training in documentary filmmaking, used peer interviews to explore the causes and impacts of youth violence.
"It is really is their voice," says Jones, who sees the project as a way to give underprivileged young people both the motivation and the skills to improve their circumstances.
The film combines interviews with images of inner-city life and news footage of violence such as the "flash mob" attacks on residents that have ramped up the level of anxiety in the City of Brotherly Love.
---
---
"For young people growing up in Philadelphia today, the topic of violence is probably the most relevant and important issue in their lives," Renee Hobbs, founder of Temple University's
Media Education Lab
, wrote in a review of the film on the lab's blog.
"Growing up in a media-saturated society, where movies and TV shows depict violence as an essential component of storytelling, these teens are attempting to unravel complex sociological phenomenon by means of personal storytelling."
The students who worked on the film, she wrote, "got a real gift: a chance to develop trusting relationships with peers and adults, learn the joys and challenges of collaboration, and see themselves as capable and competent communicators who can use language, image and sound to convey ideas."
Jones has an extensive resume in stage and film work. He was the first African American to direct a play for an Irish theater company in the history of the Republic of Ireland, tackling a production of Shakespeare's Othello for the Second Stage Theater Company in Dublin.
As assistant to the artistic director at Freedom Theatre, a prominent African American theater company in Philadelphia, Jones wrote, adapted and directed numerous plays including Sanctified Jook Joint, MOMS and Black Nativity.
He has directed plays throughout the New York metropolitan area, including productions at the Goodman Theater and Lincoln Center Theater. His directing projects include Chance's Champion, the opening show at Patti Labelle's Chez Labelle in Philadelphia.
Jones is artistic consultant for the Institute for Development of Education in the Arts in Camden, N.J. This organization empowers youth by giving them the opportunity for creative self-expression. Also in Camden, Jones served as the Director and Artistic Consultant for Creative Arts High School, directing the theater department and restructuring academic and artistic programming.
Jones is also teaching a new proprietary acting/performance method to professional adult students in Rhythm One, a company that he founded.
At Bates, Jones majored in theater with concentrations in politics and philosophy. As the president of the college's African American society, he is remembered for finding ways to fund ambitious activity programs, such as bringing to campus activist Angela Davis and popular hip hop group De La Soul. As a playwright, director and actor, Jones pushed boundaries at the college with his edgy explorations of racial identity and tension.
The Office of Intercultural Education advances diversity and inclusion at Bates. It coordinates academic, social and residential programs for students from populations underrepresented in higher education, and to seek ways to connect all members of the Bates community in the essential work of bridging cultural differences.
The Mays Alumni Lecture Series honors the life and work of Mays, a 1920 Bates graduate who influenced a generation of civil rights leaders. The Rev. Martin Luther King Jr. described Mays as "my spiritual mentor and my intellectual father."
A child of freed slaves, Mays was president of Morehouse College in Atlanta from 1940 to 1967. He died in 1984.
View Comments