Medieval scholars visit to discuss 'Responses to Hard Times'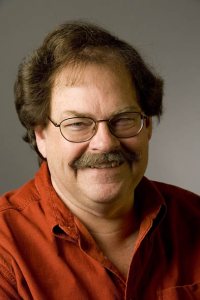 With an economic recession, lengthy overseas wars and a run of natural disasters hitting the U.S. and other lands, these are trying times.
Yet scholars visiting Bates for the Medieval Miseries: Responses to Hard Times conference know that things could be even tougher. Bates hosts the 38th annual New England Medieval Conference beginning at 9:30 a.m. Saturday, Oct. 22, in Room G65, Pettengill Hall 4 Andrews Road (Alumni Walk).
Registration, with a continental breakfast, begins at 9 a.m. Lunch will be served in Bates' New Commons. At 5 p.m. a reception takes place in the Bates College Museum of Art, 75 Russell St. The conference is open to the public. Registration is $25. To register or for more information, please call 207-786-6400 or visit bit.ly/Bates-medieval.
Among the presenters is Bates professor of history Michael Jones, who will present the lecture The Worst of Times and the Worst of Times: Climate, Famine, and Pestilence during the Medieval Transitions. Jones' talk will explore the sixth and 14th centuries in terms of climatic deterioration, famine and epidemic, revealing parallel miseries that afflicted both of these transitional periods.
Jones belongs to an international interdisciplinary team, led by Bates colleague Gerry Bigelow, studying a village in the Shetland Islands that was buried by blowing sand over a period of decades in the 17 and 18th centuries.
Conference topics range from the plague to the connection between physical disabilities and royal ambition, from the rise of stock markets to depictions of grieving for the dead.
Another Maine presenter is Véronique Plesch, a professor of art at Colby College, who will give a presentation on graffiti and frescoes.
View Comments