Stories about "Benjamin E. Mays Medal"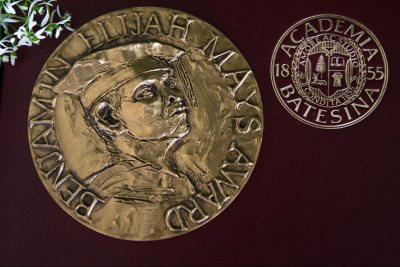 Friday, June 15, 2018 11:36 am
James Owens '87 received the Benjamin E. Mays Medal, the Alumni Association's highest award, for his dedication to education and literacy around the world.
Friday, June 9, 2006 12:00 am
Bates alumni arriving for their College's 138th Reunion anticipated traditional revelry and fellowship as well as a chance to honor their own. All awards will be presented Saturday during the midday Alumni Awards Ceremony, held in Merrill Gymnasium due to rain.