Stories about "College Republicans"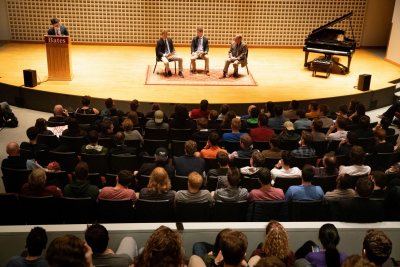 Friday, May 10, 2019 11:24 am
Goodlatte, a longtime congressional Republican, talked about life in politics and fielded pointed questions from the other end of the political spectrum.
Thursday, September 12, 2002 2:24 pm
A group of Bates students and faculty will present a panel discussion titled "Perspectives on Globalization," to be followed by a question-and-answer period, at 7 p.m. Wednesday, Sept. 25, in the Benjamin Mays Center, 95 Russell St. The public is invited to attend this event, sponsored by the Bates Democrats, the College Republicans, the Bates Libertarians and the campus Anti-Sweatshop Coalition, free of charge.