Stories about "Consigli"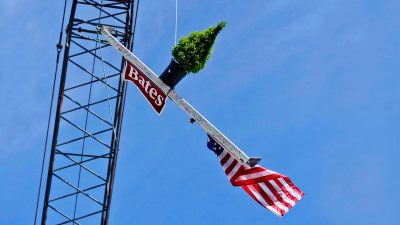 Friday, June 26, 2015 10:48 am
The crowd gave applause and cheers as the beam twirled toward its destination along the roofline of 55 Campus Avenue.
Tuesday, March 22, 2011 8:53 am
Three years shy of its 100th birthday, the Bates College Chapel will be the object of a new construction project this year -- starting next week, in fact. For the next nine months, workers will be replacing the venerable building's slate roof and tending to the turrets at each corner.