Stories about "Frederic Rzewski"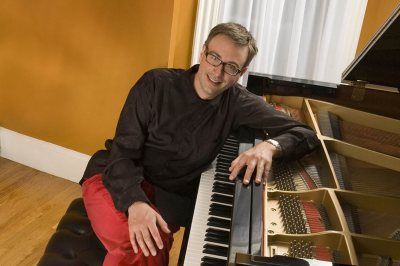 Tuesday, March 15, 2016 2:18 pm
Performing at Bates College on March 18, pianist John Kramer '95 returns to the place where he decided to become a musician.
Thursday, October 25, 2001 2:46 pm
Pianist John Kramer performs Frederic Rzewski's "The People United Will Never Be Defeated!", a 1978 composition based on a Chilean protest song, at the Olin Arts Center Concert Hall at Bates College Friday, Nov. 9.