Stories about "Garry Jenkins"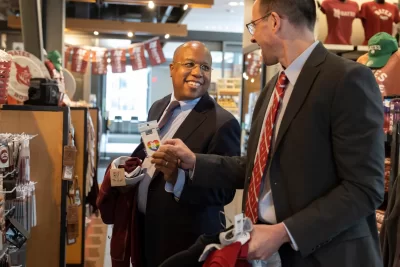 Friday, March 10, 2023 11:34 am
Follow along as President-elect Garry W. Jenkins and his husband, Jon J. Lee, get to know Bates folks and the Bates campus during their first official visit, March 6–7, culminating in Jenkins' first remarks to his new community.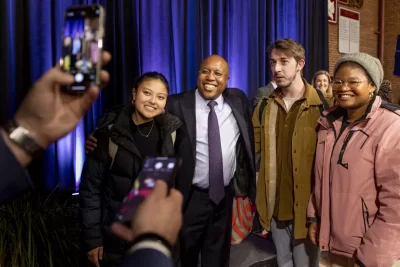 Friday, March 10, 2023 10:26 am
Video, photographs, and text capture Garry W. Jenkins' first remarks as Bates president-elect, on March 7 during an upbeat meet-and-greet event in historic Alumni Gymnasium.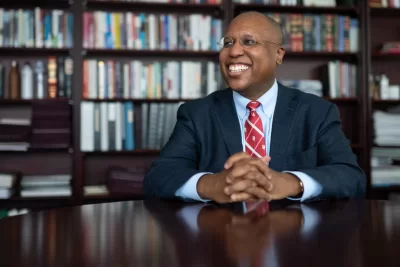 Wednesday, March 1, 2023 8:00 am
A nationally respected legal scholar, proven higher education leader, and a longtime champion of the liberal arts, Garry W. Jenkins will be the college's ninth president and its first Black president.