Stories about "Great Falls Forum"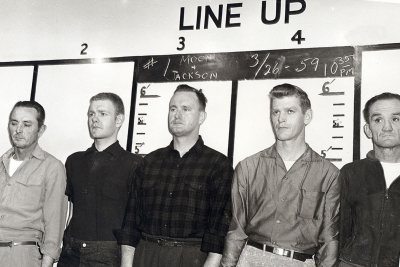 Thursday, November 2, 2017 10:20 am
Audience questions added some new angles to a talk by Bates College psychologist Amy Bradfield Douglass about eyewitness identifications.
Friday, May 14, 2004 10:20 am
Syndicated Miami Herald columnist Leonard Pitts Jr., winner of the 2004 Pulitzer Prize for commentary, will give a lecture titled The Light That Failed about the 50-year-old U.S. Supreme Court decision Brown vs. the Board of Education at 7:30 p.m. Wednesday, May 19, in the Bates College Chapel. The public is invited to attend this special session of the Great Falls Forum, free of charge.