Stories about "LGBT community"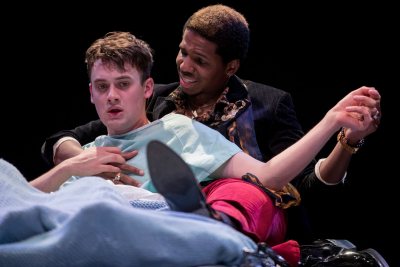 Thursday, March 8, 2018 1:14 pm
Theater professor Tim Dugan felt that a Bates College production of Angels in America "would be embraced and celebrated." He was right.
Monday, October 13, 2003 10:03 am
The Rev. Jane Adams Spahr of the Downtown United Presbyterian Church in Rochester, N.Y., presents "Coming Out as a Holy Calling: A Lesbian Christian Minister's Journey" at 7 p.m. Monday, Oct. 27, in Room G65 of Pettengill Hall, Bates College. The public is invited free of charge.