Stories about "midterms"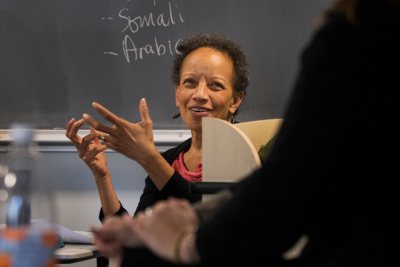 Friday, November 2, 2018 3:05 pm
Associate Professor of Politics Leslie Hill on the Brett Kavanaugh hearings, the politics of gender in the midterm elections, and a class project on voter engagement
Sunday, December 7, 2008 3:03 pm
Keeping with the holiday spirit, I took a break from studying for midterms today to build a gingerbread house with a friend. Below are some pictures. I found it a nice and relaxing way to pull myself away from the books. For now I am admiring the masterpiece (okay maybe it doesn't look exactly like the picture on teh box) but I can't hold off eating it forever.