Stories about "new england"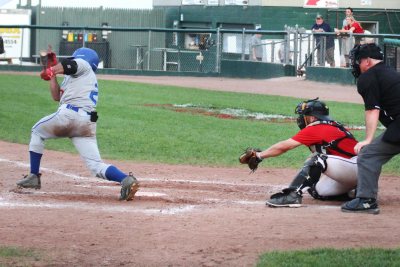 Wednesday, August 21, 2019 11:00 pm
For Bobcats playing in a premiere wood-bat summer league, it's time to work on their games and have some fun.
Sunday, March 1, 2009 11:34 am
It's pandemonium atop a beginner lift at the Bretton Woods ski resort in New Hampshire. Limbs flail, ski equipment disconnects, and clothing detaches as fledgling skiers hit the snow on their first lift ride. Then Alexa Bernotavicz '94 steps in. She rights the skiers, guides them out of harm's way, and readies the lift for yet another wave of chaos.