Stories about "Nora Chipaumire"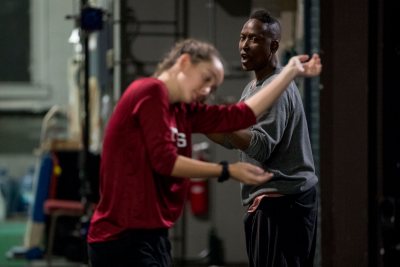 Friday, November 16, 2018 9:43 am
"No apology, no surrender," the renowned dance artist tells a Bates class. "However your day went today, it has now become brilliant."
Monday, July 7, 2008 2:33 pm
The Bates Dance Festival presents its 26th season of public events, July 15 through Aug. 9, 2008, on the campus of Bates College. The five-week festival will feature performances, panel discussions, films and lectures by more than 30 internationally recognized dance artists from throughout the United States and abroad. The season showcases compelling and visually arresting performances that blend dance, video, text and original music to address themes of political activism, human relationships, the natural world and our changing global environment.