Stories about "Penobscot"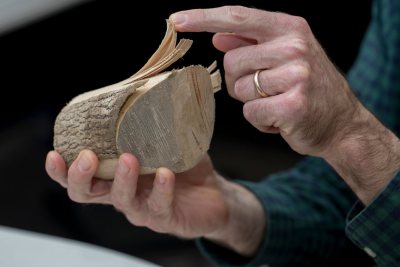 Tuesday, November 27, 2018 4:06 pm
The ash tree looms large in Wabanaki culture. That's why Hall, a Bates historian, keeps a hunk of the hardwood in his Pettengill Hall office.
Friday, May 8, 2009 11:13 am
Bates College students spent a week of April encouraging Native American schoolchildren in Maine to picture themselves attending college in the state.