Stories about "State of Maine championship"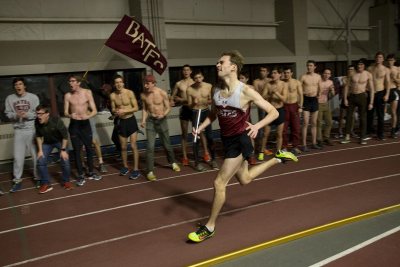 Friday, February 9, 2018 10:20 am
The Maine State Championships in men's indoor track proceed like any other meet — until the final event. That's when the lights go out, and the fun begins.
Wednesday, October 20, 2004 1:41 pm
The Bates College men's cross country team is ranked ninth nationally among NCAA Division III institutions, and the women's soccer team made its debut in the national polls on Tuesday, ranking 21st.