Stories about "Strange Bedfellows"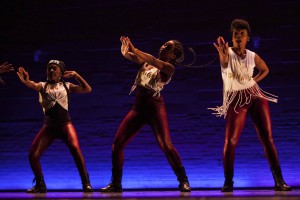 Thursday, October 23, 2014 2:05 pm
Dancers, actors, musicians and improv comics offer a smorgasbord of performing arts in the annual Bates Arts in Action concert on Oct. 25.
Thursday, January 7, 2010 1:04 pm
Tossing and turning on a simple purple couch, Lillian Sullivan '10 delivers an ode to a pizza man. Rhythmically transforming from needy hopelessness to frantic desire, Sullivan takes her character to extremes. She prattles to the audience in iambic pentameter as she displays her dramatic talent in an intimate 18-by-20-foot space. Sullivan, an anthropology major from Telluride, Colo., performed "Three In One," a set of three monologues, Dec. 1-3 in Bates' Black Box Theater.