John D. Gillespie '80, P'13, P'18
Managing Partner, Prospector Partners, LLC
Wilson, WY
Years of Service: 2003–2023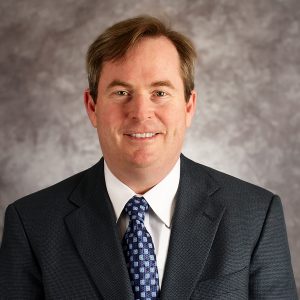 John D. Gillespie is the Managing Partner of Prospector Partners, LLC. He founded Prospector Partners in 1997 as an equity investment advisory business for corporations, foundations, endowments, and high net worth individuals. He is also the President of Prospector Funds, Inc.
John has previously served as Deputy Chairman of White Mountains Insurance Group Ltd. and as Director of Montpelier Re, Symetra Financial, Esurance, OneBeacon Insurance, National Grange Mutual Insurance, HG Global Re, Tranzact, and Folksamerica Re.
Prior to forming Prospector Partners, John was a Vice President of T. Rowe Price Associates, Inc. He was President of the T. Rowe Price Growth Stock Fund and of the New Age Media Fund. Earlier, he was a Senior Financial Analyst at Geico Corporation.
John served as Trustee of the Pomfret School from 2010 to 2015 and as Treasurer from 2013 to 2015.
John received a B.A. from Bates in 1980 and an M.B.A. from the Graduate School of Business at Stanford University in 1986. He lives in Wyoming.