John P. Murchison III '88
Vice President, HBO Miniseries, Home Box Office, Inc.
Los Angeles, CA
Years of Service: 2015–2020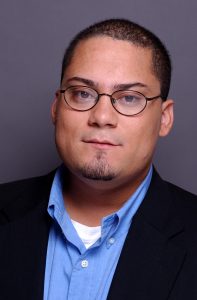 John P. Murchison is Vice President, HBO Miniseries, for Home Box Office, Inc. During his 24 years with the company, he has served in various development roles, including overseeing the creative development and production of miniseries for the cable network. Before HBO, John held various positions with filmmaker Spike Lee's company, 40 Acres and a Mule Filmworks.
John has served as a mentor, for over 15 years, to at-risk teenagers in the HBO/Youth Mentoring Connection Program. He has also worked with many low-income students interested in screenwriting as a mentor for the Young Storytellers Foundation.
John holds a B.A. in History from Bates and a M.S. from the S.I. Newhouse School at Syracuse University. He was also selected as a Walter Kaitz Fellow and is also a graduate of the NAMIC Executive Leadership Development Program held at the UCLA Anderson School of Management.