Quoc K. Tran '95
Chief Investment Officer, Lateef Investment Management
Kentfield, CA
Years of Service: 2005–2020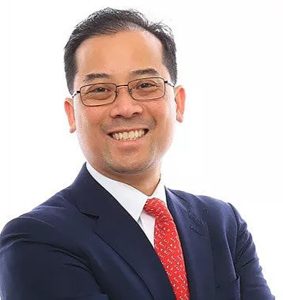 Quoc K. Tran, MBA, Chief Investment Officer, Domestic Equity Portfolio Manager, and Managing Partner, joined Lateef in 2005 and led a management buyout of the firm in 2017. He has over 20 years of investment management experience. Prior to Lateef, Quoc worked at Wallace R. Weitz & Co. and held various positions in portfolio management and research. Prior to that, he spent five years at Goldman Sachs and Co. and left the company as Vice President and Director in the Equities Division. 
Quoc is a member of the Board of Trustees of Bates College and serves on various committees, including the Bates College Investment Committee. He also serves on the Investment Committee Board of the Marin Community Foundation.
He received a B.A. degree with high honors in Rhetoric from Bates College and an M.B.A. in Finance and Competitive Strategy at the University of Chicago, where he was also a Business Fellow.