Scott D. Freeman '85, P'16, P'18, P'21
Managing Partner, FHR Capital, LLC
Needham, MA
Years of Service: 2007–2022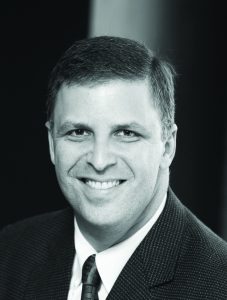 Scott D. Freeman is Managing Partner of FHR Capital, LLC, a privately held real estate investment and advisory company.
Prior to FHR Capital, Scott was Managing Director and Global Head of Portfolio Management of Colony Capital, Inc. and co-founder of Colony Realty Partners, LLC. Before Colony, he was a Partner and the Director of Acquisitions at TA Associates Realty, where he served on the firm's Executive Committee and Investment Committee and chaired the Acquisition Committee. Previously, he was an Asset Manager with General Electric Investments with Aetna Realty Investors.
Scott is involved in various volunteer and charitable organizations including serving as a trustee at both Noble and Greenough School, his high school alma mater, and Bates College.
Scott received a B.A. in Political Science from Bates and an M.B.A. with concentrations in Real Estate and Finance from the Kellogg School at Northwestern University.