Stacey L. Kelly P'21
Consultant
Jackson, WY
Years of Service: 2018–2023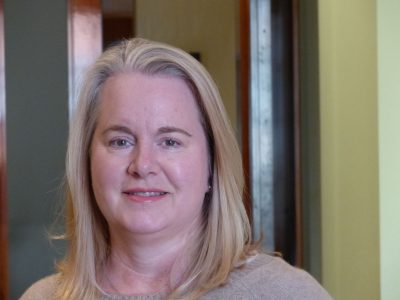 Stacey L. Kelly has a finance background, having worked for Goldman Sachs in equity finance in London and New York as well as Cargill Financial Services in Minneapolis. She now focuses her time on a variety of non-profit activities. She has served as Trustee, Board Chair, and Treasurer of the Rudolf Steiner School in New York City. She has also served on the boards of Shoe4Africa as the Treasurer, the former Treehouse Foundation, and the Foundation for Small Voices. She organized a gift drive benefitting 10,000 underserved children in the NYC metropolitan area for several years.
Stacey has been involved in a number of start-ups and performs consulting work for small businesses, non-profits, and young entrepreneurs. She is an active volunteer delivering Meals on Wheels for the Senior Center, volunteering at the Art Association, the Jackson Cupboard, and Hole Food Rescue. She has a B.A. from Iowa State and an M.B.A. from the University of Minnesota.
Stacey lives in Jackson, Wyoming with her husband, Hal, who recently retired as an executive at Och-Ziff (OZ) Capital Management, and her youngest teenage son. Her daughter, Andie, is a graduate of the Bates Class of 2021 and is working for McLean Hospital in Boston as a Mental Health Specialist. Her older son is a sophomore at UGA. Stacey joined the Bates Fund Executive Committee shortly after her daughter matriculated.