William C. Carey '82, P'13, P'14, P'19
Chief Executive Officer, AGF Investments LLC
Lincoln, MA
Years of Service: 2011–2020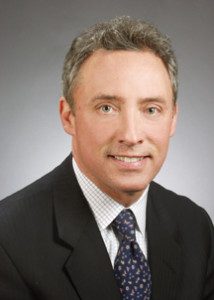 William C. Carey serves as Chief Executive Officer of AGF Investments LLC, an investment management firm based in Boston. Bill joined FFCM LLC as CEO in 2013, with responsibility for strategic leadership and execution of FFCM's strategy. In 2016, FFCM established a strategic relationship with AGF Investments Inc. based in Toronto, in order to expand the firm's global reach. FFCM LLC became a wholly owned subsidiary in 2018. The firm now operates as AFG Investments LLC, AGF Investments' U.S.-based entity with responsibility for global quantitative asset management.
Bill is a recognized leader in the financial services industry, having held significant leadership and executive roles with some of the industry's leading financial services firms including Fidelity Investments and Bank of America/Merrill Lynch. Bill has been actively involved with industry boards and organizations throughout his career.
Bill graduated from Bates College in 1982 with a degree in economics.