William F. Sweat '79
Co-Owner, Winderlea Vineyard and Winery
Dundee, OR
Years of Service: 2012–2022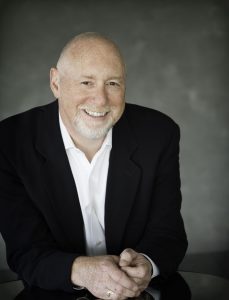 William F. Sweat and his wife Donna Morris are co-owners of Winderlea Vineyard and Winery in Dundee, Oregon.  Winderlea is a boutique producer of Chardonnay and Pinot Noir. 
Prior to starting Winderlea, Bill was the Senior Vice President and General Manager of the Fidelity Investments retail phone center in Merrimack, New Hampshire. Bill joined Fidelity's retail organization in 2000 as Vice President of Operations and Assistant General Manager (AGM).Prior to his position as AGM, Bill spent two and a half years in Tokyo with Fidelity Investments Japan as Vice President – Regional Operations Manager. From 1994 until mid-1997, Bill led the expansion of Fidelity's broker dealer and bank wholesale call centers as a Vice President in the Client Services Division.
Bill is a past chairperson of the Oregon Wine Board, a statewide organization focused on Marketing, Research and Education. He is also a past president of the Oregon Winegrowers Association, a statewide industry advocacy group. Bill is a member of the Executive Committee of the board of the Portland Opera. In addition to his current role on the Bates Board of Trustees, Bill has held several volunteer leadership roles at the college during the past two decades.
Bill has a B.A. in history from Bates College and an M.B.A. from the Carroll School of Management at Boston College. He resides in Dundee, Oregon.