Meet Our Team
How can we assist you in your career development process?
Mission Statement
The mission of the Bates Center for Purposeful Work is to partner with Bates students and alumni, faculty and staff, and recruiters to deliver exemplary career-related services including career coaching and exploration, skill-building and training.
The Center for Purposeful Work is committed to working closely with students and alumni through individual and personalized career exploration at every stage to achieve the following:
Respect and support individual interests and goals throughout the career development process
Develop customized career exploration strategies and life-long career management skills
Collaborate with students and alumni to cultivate a keen understanding of the current marketplace and their own marketability
Provide an array of opportunities to explore career options through experiential and hands-on learning combined with industry research
Communicate information in an open and timely manner
The Bates Center for Purposeful Work is a member of the National Association of Colleges and Employers and abides by NACE's Principles for Professional Practice.
Gaining Experience
Students find help defining their interests and abilities, researching different fields, planning job shadowing and developing job-hunting skills through the Bates Center for Purposeful Work. The office has programs, timelines, and advice for all students and alumni, not just graduating seniors.
Bates' career counselors offer a valuable perspective on careers and graduate education relative to the choice of major, and they can provide insights on growth industries and the invaluable role of internships.
The Center for Purposeful Work hosts on-campus interview sessions with representatives of graduate and professional schools and businesses, as well as an annual graduate and professional school fair.
Internships can help students clarify career goals, test passions, build skills, and develop networks in professional fields. We hope that all students will have at least one internship while here at Bates College. By participating in the Purposeful Work Internship Program, students may apply to paid internships specifically designated for Bates students or to positions they independently secure. There are a wide variety of paid and unpaid internships available through Handshake and other subscription databases (free for students) with the majority posted during Jan-March for summer. Large corporate internships along with finance and consulting internships tend to be posted October through December.
Participating in an internship can help you to determine whether or not you want to pursue a career in a specific field, as well as giving you valuable experience to add to your resume. Bates College offers several research, community-based learning support, grant and fellowship opportunities, as well as linking to sources for thousands of other possibilities.
We welcome the opportunity to collaborate and create a strategic plan with you to accomplish your goals.
Register on our online recruiting system Handshake, then make your appointment to meet with a career professional.
Get to Know the Bates Center for Purposeful Work
Our resources are designed to support a wide variety of student interests, skill sets, and goals.  The Center for Purposeful Work provides a vast array of on and off-campus campus recruiting events, alumni visits, workshops, industry information sessions, graduate and professional school events, networking opportunities, resume and cover letter reviews, and more.
We consistently challenge ourselves to seek innovative and effective ways to connect students and alumni with a diverse range of opportunities, and we especially appreciate the strong support that family members provide for Batesies.
To become better acquainted with our staff and resources, consider the following:
Stop by to meet our staff and to tour our office at 146 Wood Street
Sign up to receive the Bates Center for Purposeful Work Bulletin  – a newsletter that highlights programs, events, employment opportunities and breaking news
Connect with Purposeful Work staff who specialize in career interests related to the work that you do
In accordance with the Family Education Rights and Privacy Act (FERPA), please note that Purposeful Work staff members are not able to discuss details regarding a student's file with anyone other than the student.
For more information about a wide array of other helpful Bates resources for parents, we welcome you to visit with Alumni Engagement and Parent Engagement.
Staff Members and Contact Information
Members of the Bates Center for Purposeful Work staff work closely with students, alumni, employers and colleagues at every stage of the career development process.
Please call us at 207-786-6232 to schedule an office or phone appointment with a counselor.  We look forward to working with you!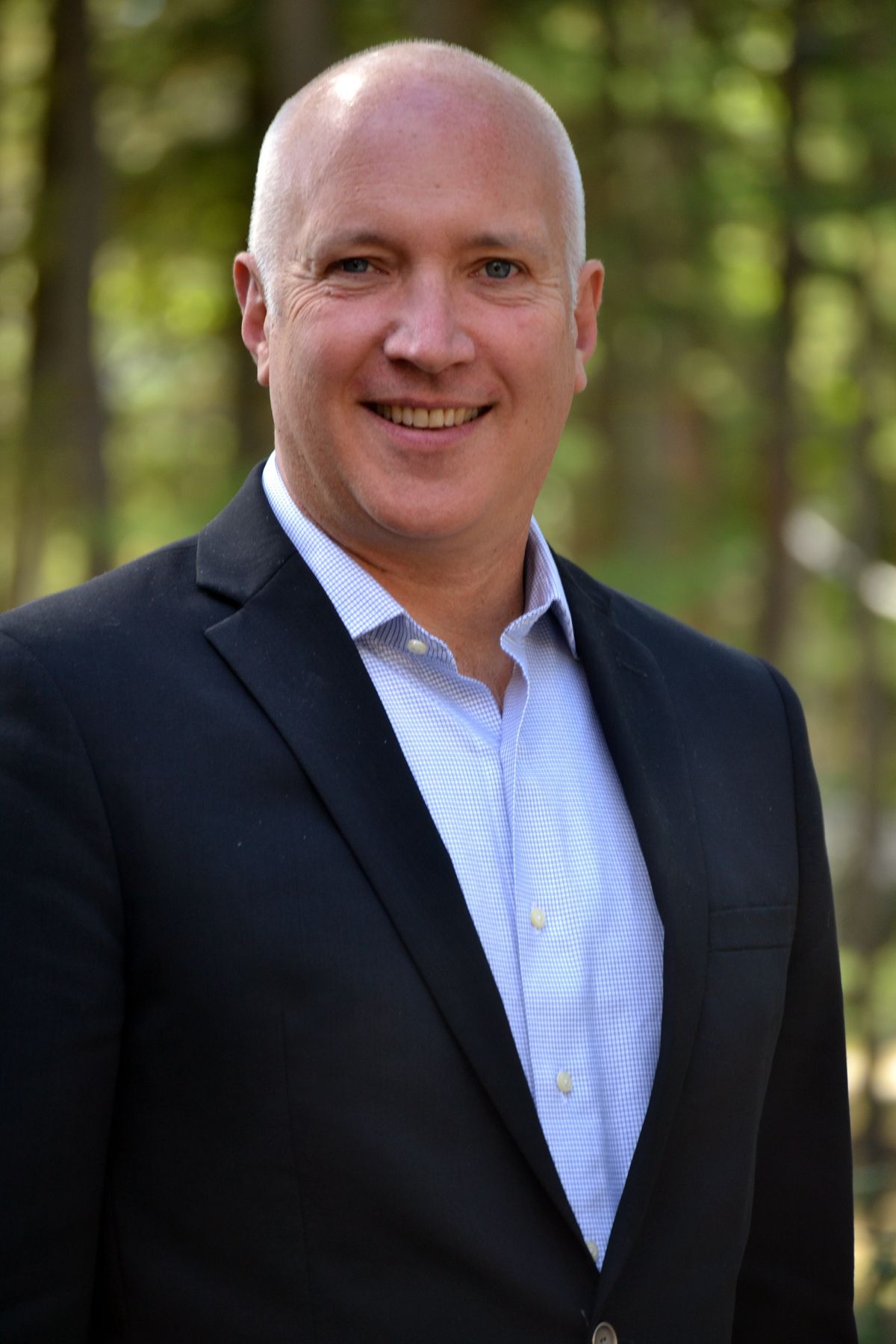 Allen Delong, Senior Associate Dean
E-mail: adelong@bates.edu
Telephone: 207-786-8305
Allen leads the Bates Center for Purposeful Work, which brings together in one place, under one philosophy, a set of programs and functions that have until now been divided between the Purposeful Work program and the Bates Career Development Center. He has served as a faculty member or administrator at large, Research I universities and small, private liberal arts colleges over the past 25 years. A native Mainer from "The County," Delong holds a Bachelors from the University of Maine; a Master's Degree from the University of Vermont and a Ph.D. from The Ohio State University.  Allen works with students and alumni interested in education, community and non-profit work, and and entrepreneurship.
Karen Daigler, Director for Graduate and Professional School Advising
E-mail:  kdaigler@bates.edu
Telephone:  207-786-6230
Karen provides academic and career guidance to pre-health students and alumni and advises those interested in pursuing graduate school.  She serves as an ex officio member of the Medical Studies Committee at Bates.  She also serves as a general career counselor and administers the Myers-Briggs Type Indicator® and Strong Interest Inventory® assessments.  Karen has worked in career development for more than 20 years at Bates, Bowdoin and Boston College.  In her role at Bowdoin, Karen worked extensively with students interested in education and nonprofit careers.  Karen has an M.A. in counseling psychology from Boston College and a B.A. in sociology from Cortland State University.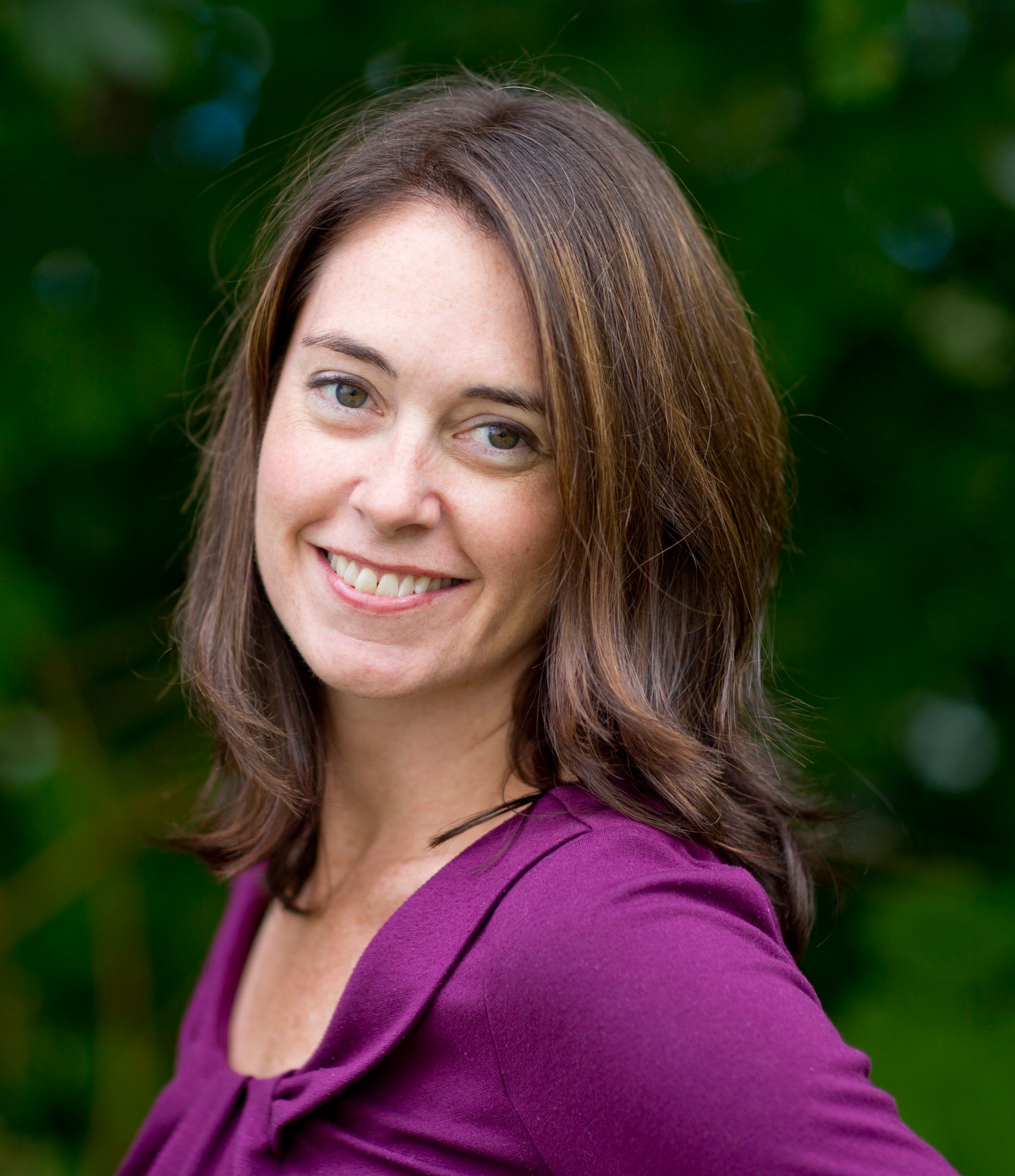 Amy Jaffe, Senior Associate Director for Career Development
E-Mail: ajaffe@bates.edu
Telephone: 207-786-6235
Amy serves as a general career counselor, guiding students who are uncertain about their future career options. She also advises students on resumes, interviews, and job search as well as manages the Purposeful Work Job Shadow Program. Amy has worked in career development for over ten years, previously as a career counselor at Golden Gate University and as an adjunct professor at the University of Southern Maine. Currently, she is the president of the Maine Career Development Association and is a career counseling associate at Heart at Work Associates in Portland. She holds a B.A. in political science from Colgate University and a master's degree in Career Development from John F. Kennedy University.
Anthony McGee, Associate Director and Pre-Law Advisor
Email: amcgee@bates.edu
Telephone: 207-786-6234
Anthony advises and counsels students and alumni who are interested in attending law school and entering the legal profession. Also, he advises students who wish to pursue any type of graduate degree. Anthony has a broad legal experience as a practicing attorney serving as a lobbyist, public defender, prosecutor, and as a solo practitioner. While practicing law, Anthony taught at Morehouse College and served as the Interim Director and Pre-Law Advisor of the Pre-Law Program. He received his Juris Doctor from the City University of New York School of Law and his B.A. in political science from the State University of New York at Stony Brook. He is a former member of the Southern Association of Pre-Law Advisors (SAPLA)  executive board.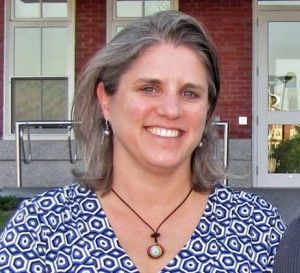 Marianne Cowan, Associate Director of Program Design
Email: mcowan@bates.edu
Telephone: 207-786-6128
Marianne provides guidance to students early in the process of exploring work and career trajectories, connecting their Bates education and experiences to create a path toward meaningful work. She also counsels students interested in business, finance, entrepreneurship, nonprofit and social services. She manages the Practitioner-Taught Courses, athletics and co-curricular programming for the Center for Purposeful Work and advises Bobcat Ventures. Prior to her work as a member of the original Purposeful Work Design Team, Marianne served many years in senior alumni relations and fundraising roles at Bates and supported public health startup programs, faculty development and grant writing at the University of Buffalo School of Medicine. She holds a master's degree from the University of Buffalo and a B.A. from Bates.
Peter Osborne, Associate Director for Employer Engagement
Email: posborne@bates.edu
Telephone: 207-786-6398
Peter's goal in employer engagement is to cultivate job, internship, externship, summer employment, research, and global job opportunities for Bates students. He manages employer engagement activities, such as on-campus recruiting and interviewing, and serves as the primary point of contact for employers interested in engaging students and alumni.Peter also advises students and alumni interested in pursuing careers in business, finance, consulting, and technology. Peter has previous professional experience in student affairs, career services, and state government, and has worked with a wide variety of partners to strengthen connections between education and workforce needs. He holds a B.S. in secondary education from the University of Maine at Farmington and an M.S. in adult and higher education from the University of Southern Maine.
Amy Wooldridge, Associate Director for Employer Relations & Internships
Email: awooldri@bates.edu
Telephone: 207-786-6478
In addition to managing the summer Purposeful Work Internship Program, Amy advises students who are exploring opportunities in Business, Technology, Finance, Consulting, Education, and Community and Social Service.  Amy also serves as a member of the Employer Relations team and enjoys exploring new opportunities for Bates students. Before joining Purposeful Work and Bates in May of 2017, Amy's career path led her to enriching opportunities in international education, student affairs, and refugee resettlement work. She has an M.A. from Lesley University in intercultural relations and a B.A. in literature from the University of North Texas. While a Texas native, she has lived in New England for 15 years and enjoys travel, cooking and live music.  She does not miss the heat and embraces the snow. She is delighted to have joined the Bates community and is enjoying the role of Associate Director of Purposeful Work.
Sheila Anderson, Associate Director of Operations, Marketing, and Outreach
E-mail:  sanderso@bates.edu
Telephone:  207-786-6233
Sheila oversees Handshake and all subscription recruiting databases and manages the Center for Purposeful Work website. She gathers counseling statistics to help determine the needs of Bates students and alumni who use the Center for Purposeful Work's services and tracks the first destination plans of Bates graduates.  She also oversees the center's  office assistants.  Prior to coming to Bates, Sheila worked in adult education with students to help them obtain their GEDs.  She obtained a B.A. in American studies from Westbrook College.
Rachel Forcillo '18, Coordinator of Operations, Marketing, and Outreach
E-mail:  rforcillo@bates.edu
Telephone:  207-786-6231
Rachel strives to promote the mission of the Bates Center for Purposeful Work to both internal and external audiences. She supports the entire Center staff in the advertisement of all of their programming, including the Purposeful Work Internship and Job Shadow Programs. She is passionate about helping all students find purpose and meaning in their work at Bates and beyond. She stays connected to the student body (and cultivates her own sense of purpose) by teaching weekly yoga classes. Rachel graduated from Bates in 2018 with a B.A. in psychology and concentrations in visual art and English.
James H. Smith '14
,
Purposeful Work Program Specialist
Telephone: 207-786-6467
James assists in the administrative, data, and organizational tasks associated with the medical studies advising program and provides organizational and administrative support to the Bates Center for Purposeful Work internship and experiential programs. James maintains various records, databases, and network files. In addition, James helps coordinate the Purposeful Work Job Shadow Program and the annual Graduate and Professional School Fair. In 2014, he obtained a B.A. in psychology from Bates College and has a background in corporate recruiting, and higher education human resources.
Karen Ouellette, Recruiting & Events Assistant
E-mail: kouellet@bates.edu
Telephone:  207-786-6232
Karen assists the Employer Engagement team with employer recruiting and with the Purposeful Work internship program. Karen also works with employers in scheduling on-campus information sessions and interviews. In addition, she coordinates the logistics and planning for all Purposeful Work events, including workshops, off-campus events, and campus-wide programs. She also manages the office, serving as intake advisor for students, schedules appointments for students, alumni and other users of the office, and communicates with students, parents, alumni, employers, faculty, staff, and consortia partners about Purposeful Work resources and programs. Karen manages the employer side of the recruiting database, Handshake. Previously, she has worked in education on special grants for schools throughout the state of Maine, for a large Maine corporation, and in human services.
---
Rebecca Fraser-Thill, Director of Faculty Engagement and Outreach and Visiting Instructor in Psychology
E-mail: rfrasert@bates.edu
Telephone:  207-786-8218
Rebecca has been interested in purposeful work ever since she received her BA from Drew University and had no clue what to do next. She spent her twenties earning a Masters in Developmental Psychology from Cornell University and teaching in the Psychology Department at Bates, but there remained a lingering question of "what am I supposed to be doing with my life?" She gradually realized that asking that question through research and supporting others as they develop their own identities is what charges her up. She is thrilled to now be the Director of Faculty Engagement and Outreach for Purposeful Work, in addition to remaining an active member of the Psychology Department. Rebecca has shared her thoughts about meaningful work in a variety of outlets, including The Huffington Post, HuffPostLive, LifeAfterCollege.org, and the Stacking Benjamins podcast, in addition to on her own website, Working Self.
---
2018-19 Purposeful Work Fellows:
Clio Barr '19 is a junior from Hallowell, Maine. She is majoring in Politics and minoring in Philosophy and Women and Gender Studies. The summer after her first year, Clio worked as a Public Relations and Promotions Intern at Rinck Advertising in Lewiston. This past summer, she was a Margaret Chase Smith Policy Center Maine Government Intern in the City of Hallowell, performing community outreach and economic development work and learning about local government and public policy. At Bates, Clio is a member of the Democrats Club and worked as a Philosophy TA and Office Assistant last year and is excited to join the team of Career Development Fellows this year. This fall, she will also work as a Peer Writing and Speaking Assistant in the Academic Resource Commons. Clio plans to study abroad in Edinburgh, Scotland this winter.
Jillian Sheltra '19 is a neuroscience major and chemistry minor with a concentration in public health. She is from Biddeford, Maine and has spent her entire life in "Vacationland". She is an Emergency Medical Technician for Bates EMS, where she is the Membership Coordinator for the service, and in her hometown at Goodwin's Mills Fire and Rescue. Jill's passion for emergency medicine led her to accept a spot in the United Training Center's Paramedic Class of 2018 while still continuing her studies at Bates. On campus, Jill is a captain of the Women's Water Polo team and a tour guide for Admissions. Jill recently got the chance to travel to Maui, Hawaii for a job shadow through the CDIP program. This past summer, Jill worked as a Purposeful Work Intern for United Ambulance Service, where she taught CPR classes, did car seat checks and assisted in EMS education. After graduation, Jill hopes to pursue a career in emergency medicine.
Alexia Sahue'19 is a Junior from Abidjan, Cote d'Ivoire. She is an Economics and Chinese double major and a Dance minor. She studied abroad her junior fall in Hangzhou, China where she completed a language intensive program. At Bates, she is a student manager at the Academic Resource Commons (ARC) and she served as the president of the Gospelaires. She also was the secretary-treasurer of the Africana club and tutored a Principles of Macroeconomics class. Last summer, Alexia interned at Portland Global Advisors where she worked independently on weekly projects varying from administrative functions to daily intensive research on industries and international companies. The summer of her first year, she was an educator at the Global Scholarships Program in Johannesburg, South Africa where she taught leadership and entrepreneurial classes to teenagers from Asia, Europe, America and Africa. She is passionate about economic development, impact investing and analytical work. After graduating, Alexia aspires to work in a diverse and pragmatic environment where she will meet her personal and professional goals.
Yeymi Rivas '19 from Richmond, California is an Environmental Studies major with a focus on Earth Systems. This past summer, Yeymi worked for The San Francisco Estuary Partnership where she conducted research on clean boating and assisted in communications work. Other summer work experiences include interning at Conservation Lands Foundation with Purposeful Work funding, and teaching at Summerbridge San Francisco. Rivas spent her junior spring studying public health in Buenos Aires, Argentina through the School of International Training (SIT). In Buenos Aires, she conducted research on the health effects of parks in the neighborhood of La Boca. Rivas hopes to pursue a career in public health that incorporates both her passions for the environment and health.
Marquise Clarke '19 is a senior History and Chinese double major with a concentration in Identity, Race, and Ethnicity from Bloomfield, Connecticut. He spent his junior Fall semester studying and interning in Shanghai, China. At Bates, he is a Co-Chair for the Budgets and Clubs Committee which allocates and watches student club budgets while ensuring strict compliance outlined by Campus Life and the Dean of Students. After his first year, Marquise was a recipient of a Purposeful Work/Bates in Asia internship working as a business and employment Editorial Assistant for Dezan Shira and Associates in Ho Chi Minh City, Vietnam. He then worked on improving the operations and communication process for Bates Student Employment through work in the Bates Human Resources Office. Last fall, he was a Market Research intern for NIU Technologies in Shanghai. This past summer, Marquise was a Human Resources Summer Analyst for Barclays Investment Bank in New York City. After graduation, he plans to return to Barclays as a participant in the HR Graduate Rotational Program. Long-term, Marquise hopes to pursue an MBA or Masters in Human Resources Management/Industrial Relations working on HR and wider labor and employment issues.
2018-19 Office Assistants:
Madeline Moberg '19 is a Math major and Physics minor with a Psychology and Philosophy concentration from Saint Paul, Minnesota. At Bates, Madeline is also a tutor in the Math & Statistics Workshop and competes for the Women's Swimming and Diving team. This past summer, she continued working with the Minnesota Department of Commerce contributing to Market Conduct Examinations to determine whether insurance companies are in compliance with Minnesota laws and regulations. She also participated in the Summer Institute for Biostatistics at the University of Minnesota to further explore potential career options. Madeline is excited for her senior year and is loving exploring Maine as much as she can before graduation.
Sylvie Tuchman '19 is a Psychology major and Anthropology minor from New York City. She is one of the captains of the ultimate frisbee team (go Coldfront!) and in her spare time enjoys playing the fiddle and eating in Portland. This past summer she was the recipient of a Purposeful Work internship grant and spent June and July at the Quad Manhattan's summer camp, which serves gifted children with special needs in New York. She has spent previous summers helping with research projects at the New York State Psychiatric Institute. Sylvie ultimately hopes to use the knowledge gained through her work experiences to pursue a graduate degree in psychology or social work. 

Ryan Lizanecz '20 is from Portland, Maine. He is a Politics major and Music minor with a concentration in Economics. At Bates, he divides much of his time between singing A Cappella, managing a weekly radio show, and serving on student government. This past summer, he spent his time traveling across Maine and interning with Congresswoman Chellie Pingree in Portland, Maine. He is currently considering a career in law post-graduation.
Luis David Molina Rueda '20 (or LuisDa in friendly contexts) is from Cabra, Spain. Though much of a Spaniard at heart sometimes, he completed his last two years of high school at the United World College in Mostar, and international high school for peace in Bosnia and Herzegovina. At Bates, he is exploring the Politics, Rhetoric and Theater departments but has not yet declared a major. Most of his extracurricular involvement over the past three years (including Bates) revolves around magazine and blog writing, LGBT activism through theater and arts, and travel. During the winter semester of his first year at Bates, he took a leave of absence to go on Semester at Sea as a Shelby Davis Scholar. Over the last few summers, he has written website content in Spanish for Great Content's commercial partners and culture-related articles for Matador Network.
Jin Wei '20 is a Religious Studies and Economics double major with a Dance concentration from Liuzhou, China. At Bates, he enjoys building a sense of campus community and has served as Residence Coordinator and Junior Advisor at the Office of Residence Life. He is passionate about promoting campus social life and has served as Student Programming Fellow and Late Night Program Coordinator at the Office of Campus Life. His variety of interests and enthusiasm led him to serve as President of Sangai Asia Club, Water Sports Director of Outing Club, AESOP leader, and Community Liaison of both Video Game Club and International Club. He actively seeks ways to engage in the community and has been a tutor/mentor at Big Brother Big Sister, Tree Street Youth, Lewiston Middle School and Lewiston High School. He loves exploring career possibilities and has completed 5 job shadows through the CDIP program. Jin participated in the Purposeful Work Internship Program twice. Last summer, he was a Product Marketing Intern at HealthcareSource in Woburn, MA. The summer before, he was a Research Intern at Larkin Trade International in Beijing, China. He would like to pursue marketing in the tech or consumer goods industries in the future.
Nick Eaton '20 
from Portland, Oregon, is an Economics and Art and Visual Culture double major with a concentration in Documentation and Reality. At Bates, he plays goalie for the Men's Water Polo and Ice Hockey teams. He is also President of the Bates Fly Fishing Club, Concert Co-Chair for Chase Hall Programming Board, and Class Representative for Bates Student Government. After his sophomore year, he was a recipient of a Bates Purposeful Work internship working as a Community Manager and Business Development intern at Looptworks, a Portland, OR based upcycling startup. Nick intends on studying abroad in New Zealand at the University of Otago during the Winter/Spring of 2019. In his free time, Nick operates a pet sitting business and likes to go fly fishing and hiking. After Bates, he plans to pursue his passion for entrepreneurship.
Nell Pearson '20 is from Brooklyn, N.Y. While currently undeclared, her academic interests are Anthropology and History. At Bates, Nell plays saxophone in the jazz and funk bands, works as a concert assistant at the Olin Concert Hall and is a member of Bates Builds and the Food Advisory Board. In her spare time, she enjoys gardening, beekeeping, and skiing. This past summer, Nell completed a Purposeful Work internship at the Bicycle Coalition of Maine, a nonprofit in Portland. She has previously interned with Earth Matter NY as well as the Brooklyn and New York Historical Societies.
Alyssa Souza '20 is a sophomore from Scarborough, Maine. While still undecided in her major, she continues to study Psychology and Environmental Studies as well as Spanish and Education as minors. At Bates, she is on the residence life staff as a Junior Advisor and is a member of the Varsity Field Hockey team. In her spare time, Alyssa plays frisbee and lacrosse on the Bates club teams and is a part of the Bates Christian Fellowship and Sunshine Society. Alyssa volunteered with Tree Street Youth and one of Maine's Special Olympic Basketball teams in her first year at Bates and is looking forward to more opportunities to get involved in the greater community.
We welcome visitors to the Bates Center for Purposeful Work year-round, and we look forward to seeing you often!
Office hours are Monday through Friday, 8am – 4:30pm with evening workshops and employer info sessions in a variety of locations (check Handshake for the schedule).
               Walk In Schedule for Winter Semester 2018
Monday
1-3pm (Chase, 1st Floor) *
7:00-9:00pm (OIE)*
Tuesday
1-3pm (Chase, 1st Floor) *
 7:00-9:00pm (Ronj)*
Wednesday
1-3pm (Chase, 1st Floor) *
7:00-9:00pm (Ladd/ARC)*
Thursday
1-3pm (Chase, 1st Floor) *
Friday
1-3pm (Chase, 1st Floor) *
*Please note that walk ins take place only while classes are in session.
Where to Find Us
146 Wood Street | Lewiston, ME | 04240
207-786-6232 | Fax:  207-786-6126 | purposefulwork@bates.edu