Short Term Practicum: Private Equity: Corporate Financial Decisionmaking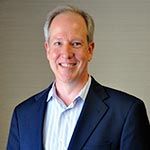 Lead Instructor: John Chapman '82
New offering in 2018
This course will provide an introduction to the practice of private equity.  It will explore the basics of purchasing a company from the standpoint of a private investment fund.  This process includes not only sourcing a potential transaction, but also valuing the business, arranging and structuring the financing, negotiating the terms, and completing documentation.
This course will examine each of these topics by building an understanding of how companies are valued, the financial tools and resources available to make informed decisions, and the many alternative financial products available in the public and private capital markets.
We will cover concepts including basic valuation tools, beginning by understanding how to read a company's financial statements.  Financial statement analysis builds on this basic understanding, and includes the use of financial ratios and comparisons with similar businesses.  Business valuation also requires an understanding of corporate finance tools such as discounted cash flow (DCF) analysis and internal rate of return (IRR).
No prerequisites, but students will need to have a basic familiarity with using Excel, so a pre-class study program may be suggested.
NOTE NEW Class Times: M, T, W 9:30-12:30     Th 9-1 (approx. for site visits)
Learning Objectives: 
Navigate corporate financial statements (income statement, balance sheet, cash flow statement) and evaluate a company's health by financial statement analysis
Become facile with how private equity firms make decisions to purchase companies, and how such purchases are structured
Build and use valuation tools such as discounted cash flows and internal rates of return
Be able to find, understand and analyze outside sources of data to evaluate a company
Build and manipulate a set of financial projections using varying assumption
Instructor Bio:
Mr. Chapman has worked in the private equity and investment banking industries since 1983. He is currently a founder and partner of Arcade Partners, LLC, a middle market private equity firm with offices in Connecticut and New Jersey. He is a founder and director of KapStone Paper & Packaging Corporation, a NYSE-listed packaging company with 2015 revenues of $2.8 billion. He was previously a Managing Director of Triumph Capital Group, a Boston-based private equity fund manager which invested over $800 million of capital in 50 portfolio companies. Prior to Triumph, he was employed in the investment banking group of Drexel Burnham Lambert, where he raised over $2 billion of debt and equity capital, and advised on numerous mergers and acquisitions. Mr. Chapman is a 1982 graduate of Bates College, and received an MBA from the Tuck School of Business at Dartmouth College.