Purposeful Work Internships
Through the Purposeful Work Internship Program, students explore interests, deepen skills, and build networks during the summer. The Purposeful Work approach to summer internships gives students the tools they need to deepen what they learn through their internship, as well as access to Bates-specific paid internships with core employers in diverse industries and locations, and the chance to apply for a summer stipend for any unpaid or low-paying internship. Through the program, students benefit from application feedback, goal setting, and reflection activities designed to help maximize their experiences, strengthen their resumes, and build connections. 
After an enriching and reflective experience, students return to campus ready to connect their summer experience to their studies and present on what they've learned during their time in a professional environment.
Components of the program include:
Comprehensive and personalized learning experience
Career Counseling and Online Modules that will help strengthen application materials through the Bates Center for Purposeful Work
Participation in weekly virtual cohorts to encourage reflection and discussion of personalized goals with fellow Bates students
Already have a summer internship and need financial support?
To be eligible and apply for Purposeful Work 2022 Internship Competitive Funding you must submit all materials by the Funding Application deadlines (March 1, 2022 and April 4, 2022)
---
PW 2022 Virtual Internship Competitive Funding
We recognize that organizations are considering both hybrid and in-person options again in 2022. We will continue to evaluate the public health and COVID-19 protocols and follow guidance from Bates, (the Center for Global Education) and the CDC to inform our decisions in the best interest of our students', health, safety, and professional growth.
If you are applying to an in-person internship, eligibility and funding will be contingent on you and your site supervisor signing an agreement (Memorandum of Understanding)that acknowledges your awareness of and compliance with workplace safety protocols, with particular emphasis on COVID-19 regulations and guidelines. Please continue to check this website for updated details.
Funding Amounts
Internship funding awards will range from $2000 to $4000 to support internships ranging from 200 to 300 hours. Bates sophomores (2024) and juniors (2023) who have received an offer for an unpaid or low-paying internship will be eligible to apply for funds.
Looking for a summer internship?
Apply for paid summer internships with 60+ core employers across the country and world. Core employers prioritize hiring from Bates, giving you unique access to find out what it takes to run a hospital, mentor kids, learn to code, conduct ESG research…and more.
Purposeful Work internships with core employers are posted in Handshake and are updated frequently. Please check back to this page frequently for updated listings. In order to apply for any of these opportunities, you must complete the following eligibility requirements:
START the process by becoming eligible through the three required steps facilitated by the Bates Center for Purposeful Work.
Step 1: Have your resume reviewed by the staff in the Bates Center for Purposeful Work.
This is something all students will be required to do each year to participate in our programs. For more information and helpful tips, please review our Resume and CV Guide.
Step 2: Have a cover letter draft reviewed by the staff in the Bates Center for Purposeful Work. For more information and helpful tips, please review our Cover Letter Guide.
Why? We're here to help you put your best foot forward as an applicant, whether this is the first or the 50th time you've applied for an opportunity using a formal resume and cover letter.
Students are encouraged to use our daily drop-in hours to have their resume and cover letter reviewed virtually. For more information about drop-in hours, please visit the Center for Purposeful Work website.
Please remember, you MUST be eligible (completed all required steps) AT LEAST one full business day before the application deadline. Plan ahead!!!
Step 1 —> Step 2 = Step 3
"resume reviewed 2021/22" + "cover letter reviewed 2021/22″ = "purposeful work internship program 2021/22″
Visit the Summer Funded Opportunities website to learn about additional research grants and civic engagement fellowships available to Bates students.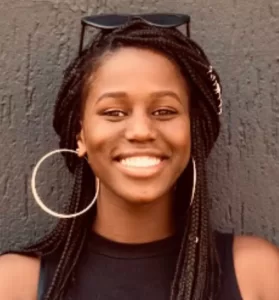 Kemunto Ongera '23
Internship Site:  U3 Advisors
Location: Philadelphia, PA
"One thing that I am changing as a result of this internship is my mindset. I truly believe that I learned more about myself and how I should go about my career trajectory."
Click here to learn more about Kemunto's fantastic experience!
---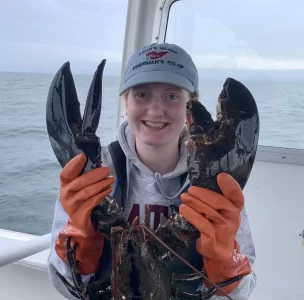 Elinor Tierney-Fife '23
Internship Site: Gulf of Maine Research Institute
Location: Portland, ME
"In many ways this experience confirmed that I am on the right path to pursue a career that I love and enjoy as a fisheries ecologist."
Click here if you want to read more about Elinors amazing experience!
---
Miguel Ángel Pacheco Gonzalez '24
Internship Site: Celebration Barn Theater
Location: South Paris, ME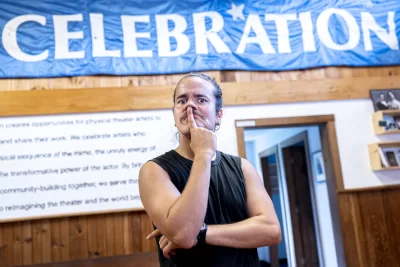 "Now with a sense of capability and a million ideas sparking in my head I can say I feel ready and excited to take my next step.."
Click here if you want to see Miguel's amazing and unique experience on our Instagram page!
---
Check out other Bates Summer Funding opportunities.
Questions? Find answers here or email purposefulworkinternships@bates.edu.
If you would like to learn more about others' experiences, please follow us on Instagram @batespurposefulwork and then check out our Instagram Highlights here!