Bates Data Papers
A Bates Data Paper is a journal article-style description of a complete data set along with metadata important for describing the provenance of the data.  In general, a Bates Data Paper contains data generated using a single method.  However, this does not need to be the case.
The Bates Data Paper Tool is a web based application that facilitates Data Paper creation and management.  Users are prompted to upload the actual data files and to provide the descriptive information necessary for the Data Paper (i.e. Introduction, Materials and Methods, funding sources, contributors, file types, file names, etc.).
Data Papers are created within Groups "owned" by one or more Bates faculty or academic staff.
New Data Paper Group creation requests are made using a convenient web form:
Group Owners can request Group access for any additional members of the Bates faculty, staff and student body. Group owners specify desired access to content for each group member.
Group members can login to the Bates Data Papers Tool at the following site:
---
Questions? Please contact:
Pete Schlax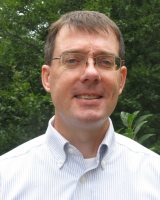 Ladd Library 133
207-786-8328
pschlax2@bates.edu
Science and Data Librarian