Data Management Plan Support
What is available for you at Bates?
Partnership between the Office of Sponsored Programs and Research Compliance (SPaRC) and Information and Library Services (ILS) ensures questions about conceptualizing and drafting your research data management plan (DMP) are productively addressed.  If you have questions about available data management resources or compliance with requirements for federal granting agencies, this is your resource.
Overview of Bates DMP Support:
DMP support generally begins when you contact the Office of Sponsored Programs and Research Compliance (SPaRC).  Communicating the kinds and amounts of research products you anticipate generating at your initial contact with SPaRC is important.  This will invariably initiate a conversation regarding how you would like to make these research products discoverable and shareable.  Depending on your needs and anticipated direction, a member of the ILS team may be looped in to provide additional support.
As the needs of Bates scholars and and the products of their research continue to expand, it also becomes more important to make your future needs known to ILS as soon as possible to ensure we can accommodate them.  Because an award from a federal granting agency constitutes a commitment from Bates College to facilitate compliance of requirements, drafts of DMPs are reviewed by both SPaRC and ILS to confirm Bates has the capacity and support structure in place to provide the necessary support.
Some great resources to get you into the appropriate DMP headspace:
Data Management Plan Tool
Grant applications to many federal research agencies (e.g. the National Science Foundation (NSF) and the Department of Energy (DOE)) now require the inclusion of a data management plan (DMP) with each submission.  To facilitate this process for members of the Bates community, we have created an online worksheet that serves as a prompt for most of the general types of information required by the NSF in a DMP.
Given the broad scope of the NSF, the worksheet is designed to capture the elements common to all DMPs.  Submission of the completed worksheet results in a DMP draft incorporating your responses being sent to your Bates email account.
Your DMP draft is also emailed to Shonna Humphrey (Director of Sponsored Programs and Research Compliance) and Pete Schlax (Science and Data Librarian).  Joseph and Pete can work with you to address questions regarding your plan such as appropriateness of short, medium and long term storage and accessibility of the data generated by your project.
Questions about the worksheet and suggestions for improvements should be directed to Pete Schlax (pschlax2@bates.edu).
---
Questions? Please contact:
Pete Schlax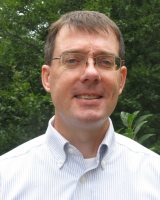 Ladd Library 133
207-786-8328
pschlax2@bates.edu
Science and Data Librarian